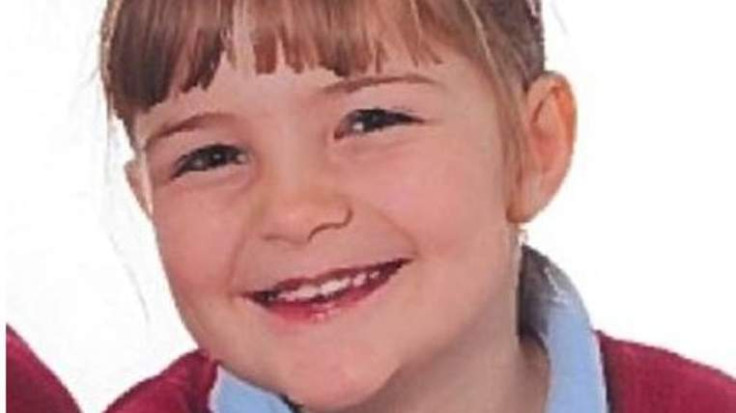 A seven-year-old girl has died after she was knocked off her bike in front of her mother and brother.
April Reeves was involved in a collision with a car while riding her bike on the A371 in the village of Locking, Somerset, near Weston-super-Mare on Thursday (28 May).
The schoolgirl and her 10-year-old brother and mother had been using the cycleway next to the road just moments before the collision.
She died at the scene at 3pm. An Avon and Somerset Police spokesman said: "April was out cycling with her mother and 10-year-old brother at the time and up until just before the collision they were using the combined cycleway/pathway.
"April's family have said they are completely devastated by her death and added that she was greatly loved by all her family and friends."
Mark Sargant, 36, owner of Ford Parts R Us garage opposite the crash site, arrived at the scene after hearing the crash.
He said: "I heard a car screeching and a big bang. There were people screaming and crying. I legged it up the road to see if there was anything I could do but when I got there the helicopter was landing in the field nearby."
Touching tributes have been left near the spot where the accident happened, including a teddy bear left from her parents.
Kellie Jarvis, who said she knew the family involved, wrote on Facebook: "She was with her mother on a trip to the shop."
Police are appealing for witnesses to the tragedy which happened between the former RAF Locking base and The Helicopter Museum.
Avon and Somerset Police said: "Everyone who was at the scene will be questioned. The driver has not been arrested. Her family is obviously very traumatised. Our thoughts are with them at this tragic time."