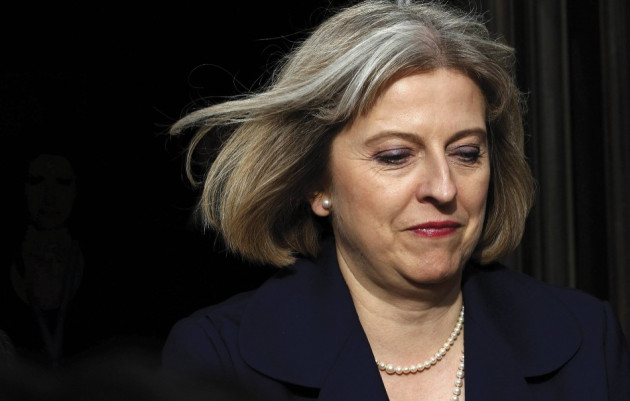 The shadow home secretary, Yvette Cooper, has criticised Theresa May for "not revealing the complete truth" over the border controversy where thousands of immigrants entered the country without receiving the proper checks.
The home secretary came under renewed pressure Wednesday following the resignation of the top civil servant in the border controversy, who claimed that he had been unfairly made a scapegoat.
The outgoing head of the UKBA, Brodie Clark, made a stinging attack on May, which not only criticised the secretary but contradicted her story that he was "completely to blame" for the reduction in passport checks.
Clark said his position had become "untenable" and felt he had no option but to resign.
He said: "Those statements were wrong and were made without the benefit of hearing my response to formal allegations. With the home secretary announcing and repeating her view that I am at fault, I cannot see how any process conducted by the Home Office, or under its auspices, can be fair and balanced," said his statement, issued by the civil servants' union the First Division Association.
Brodie, who will file a claim for constructive dismissal, defended his position claiming that the measures had been in place since 2008-09 - well before the pilot scheme was even put in place.
Jonathan Baume, the general secretary of the FDA, said of Clark: "He is very bruised, quite battered. This is a very gruelling experience for someone to be in the public glare. What he is angry about is the fact that issues were raised, he was quite willing to answer those internally. But instead he was suspended and the home secretary has spent two days basically traducing him and damning him."
May, who had yesterday faced the home affairs committee, will again face MPs in the Commons over the issue that she will hope will draw a line under any wrong doing on her part. But chairman of the committee, Labour MP Keith Vaz, said "there were still questions to answer."
Brodie himself is due to appear in front of the committee on Tuesday where statements can be compared.