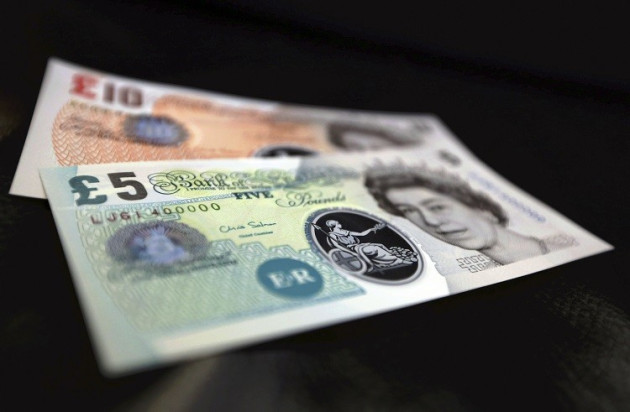 Business confidence appears to be at an all time high since pre-recession, largely due to a recent upturn in economic growth which looks set to continue well into 2014.
This is nowhere more apparent than in the recruitment industry which saw an increase in temporary labour spend of 5.5%, from £22.1bn ($35.8bn, €25.9bn) to £23.3bn in 2012.
Accessing talent in a rapidly evolving, global, and diverse marketplace often presents employers with an immense challenge. It's fair to say that without suppliers who demonstrate the right competencies and capabilities, today's employers will continue to struggle to meet business demands and fill appropriate vacancies.
Many employers use suppliers to help track down talent and address workforce management issues.
However, this can result in an often complex portfolio of suppliers creating a considerable challenge to the employer to manage and optimise the supply chain. A good way to save money and improve cost efficiencies around talent acquisition is to ensure mutually beneficial, transparent and strategic partnerships.
But how is this achieved?
It's essential to start with the basics and have a detailed view of how total spend is broken down across the business. This will make achieving cost efficiencies and value for money easier.
Review and standardise supplier margins
Whether you have a single recruitment agency or a whole supply chain, you should aim for a standard supplier margin for each job category. This approach will simplify procurement and reduce overspend on supplier fees. Be sure to understand how supplier margins are calculated and seek absolute transparency from suppliers about their pricing approach.
You also need to seek clarity from suppliers on their approach to pricing Working Time Regulations (WTR), National Insurance (NI) and other costs.
These charges are highly complex to administer because they are based on hours used as well as earnings thresholds. It is important to seek clarity from suppliers on their approach to charging NI and WTR. It is also important to understand their approach to Pensions Auto Enrolment, the new law which states employers must make mandatory contributions into a workplace pension scheme.
It is imperative to also stimulate competition among suppliers.
It is tempting to rely on loyal suppliers to deliver you the best value for money but this is not always the case. An atmosphere of professional competition is more likely to deliver the value for money you desire. Don't be afraid to let suppliers know that you are working with other agencies or that you are asking new suppliers to give you a quote.
Benchmark Each Supplier's Performance and Negotiate Discounts for Long-Term Assignments
An approach based on competition should also be based on fairness. Create and maintain a league table or scoring mechanism to objectively measure supplier performance.
In the case of long-term assignments (typically over six months), extensions to an assignment, or if the same worker is moved to a new assignment, ask for a suitable discount as a condition of continuing the relationship.
Although competition is beneficial, it is also important that you reach a 'win-win' situation where the supplier feels the relationship is worthwhile.
To do this, you will need to give something back in return. This will also provide a sustainable model of business for recruiters who are mainly SMEs. For example, committing to a volume of orders with them over a period of time should make it easier for them to offer a lower supplier margin, yet still remain profitable.
Failure to procure temporary labour cost effectively can have a dramatic impact on an organisation's ability to accomplish its key objectives and may even put front line services at risk. As employers continue to demand value for money and implement further cost cutting measures in their supplier relationships, we should expect to see continued pressure within the recruitment supply chain.
These top tips are an ideal starting point for all businesses - regardless of size - and should help you achieve immediate cost efficiencies and improve relationships with your suppliers.
So while the outlook is starting to look good, it's important to keep a close eye on where your money is going across your supplier network.
Jamie Horton, Managing Director, Comensura, a supply management specialist that manages the supply of temporary, permanent and consultant labour in the public, private and not for profit sectors