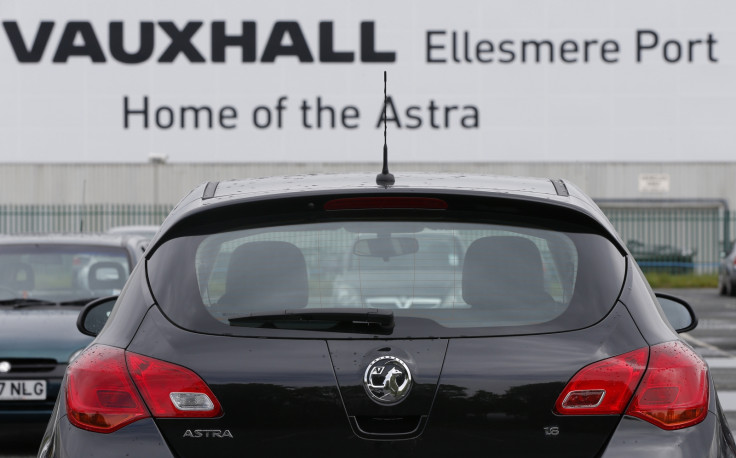 British car plants produced 153,041 vehicles in February, the highest output recorded for the month in 17 years, fresh figures show.
The Society of Motor Manufacturers and Traders (SMMT) said strong overseas demand for British cars had driven an 8% year-on-year increase in output during the month.
The number of vehicles built for export, which accounted for more than three-quarters of the February output, climbed 13% to 118,898, but those built for the domestic market fell 7% to 34,145.
UK production lines turned out one car every 16 seconds during the month.
"Today's figures illustrate the continuing global popularity of British-built vehicles and the export-led nature of the industry," SMMT chief executive Mike Hawes said.
"With eight out of every 10 cars we produce destined for international markets – and half of those for customers in the EU – we must avoid barriers to trade, whether tariff, customs or other regulatory obstacles, at all costs.
"To do otherwise would damage our competitiveness and threaten the continued success of UK automotive manufacturing."
Car production in the first two months of the year rose 7.8% to 301,004 units, the first time the total has crossed the 300,000 mark in 15 years.
The news comes a week after Toyota announced that it would invest £240m ($300m) to upgrade its Burnaston plant near Derby.
The Japanese carmaker said the factory will be modernised with new technologies and equipment to ensure it can manufacture vehicles there under its new global architecture platform.
Nonetheless, there are fears over the competitiveness of the British automotive industry after the UK exits the European Union.
French company PSA recently struck a £1.9bn deal to buy General Motors' loss-making European unit, including Vauxhall, raising fears of job losses at Vauxhall plants in Ellesmere Port and Luton.
Reports have also suggested that Ford could lay off more than 1,100 workers at its engine plant in Bridgend by 2021.