UK and China to sign more than £30bn worth of deals during President Xi Jinping's 4-day visit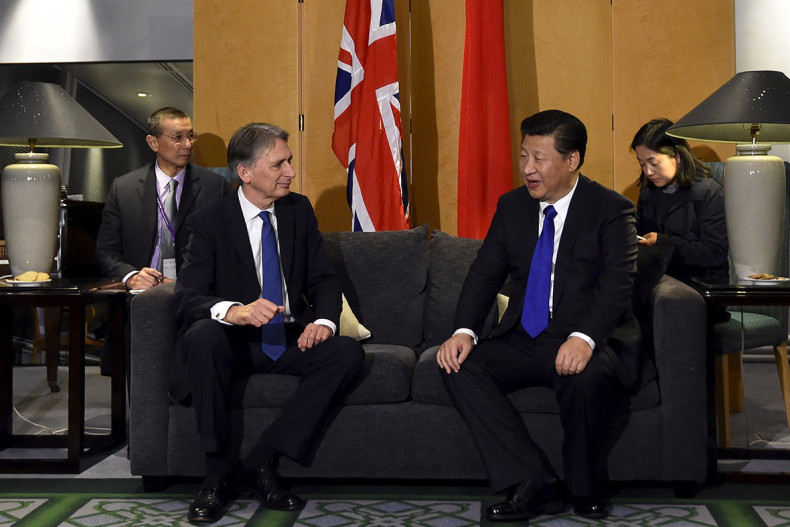 More than £30bn (€40.96bn; $46.43bn) worth of business deals are expected to be signed during the four day visit of Chinese President Xi Jinping to the UK this week. The deals in the retail, energy, financial services and aerospace industries, are expected to create a total of 3,900 jobs in Britain.
"This is going to be a very important moment for British-Chinese relations. Trade and investment between our two nations is growing and our people-to-people links are strong," Prime Minister David Cameron said in a statement. He said Britain is courting stronger business ties with the world's second biggest economy.
The visit by Xi is seen as a new "golden era" in relations between both countries. This is the first visit by a Chinese president in a decade when Hu Jintao visited the UK. Relations between both countries cooled after Cameron received the Dalai Lama, the Tibetan spiritual leader.
The Prime Minister's Office gave few details on the deals expected to be signed during President Xi's visit. One major deal currently under discussion is for China to take a key role in a £24.5bn project to build the UK's first new nuclear power plant station in decades, Hinkley Point C in southwest England.
The UK government has promised to provide a £2bn infrastructure guarantee for the construction of the power plant. The guarantee was aimed at encouraging EDF to invest in the plant in Somerset.
It is understood that French utility giant, EDF has reached an agreement with China General Nuclear Corporation and China National Nuclear Corporation to take a 33.5% stake in the project. The deal could involve a Chinese reactor in Bradwell, the site of a partially-decommissioned nuclear plant owned by EDF in the northeast of London.
Although details are sketchy, AFP reports that both Xi and Cameron are due to visit Manchester where more deals are expected to be signed in a bid to boost the government's Northern Powerhouse project.