A Cambridge professor believes hitmen may have murdered scientists trying to expose how quickly global warming was melting Arctic ice.
Peter Wadhams, professor of ocean physics said he had been targeted after a lorry driver tried to push his car off the road on the M25.
"This guy showed definite evidence of malevolence. He was trying to run me right off the road," he said in a Times report.
He called the police the next day but was told no further action would be taken.
"I just thought what is going on here? Somebody is trying to do in people who are working on ice thickness in Britain."
"He added: "If it was some kind of death squad, you don't expect that with something like climate change. I know lots of oil companies have been giving lots and lots of money to– climate change denialist organisations but you don't expect them to kill people."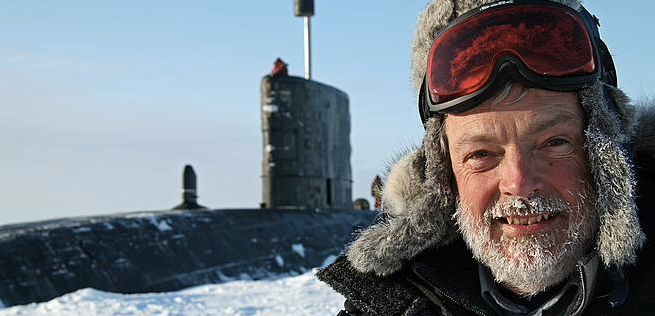 According to documents released by Greenpeace, an academic and climate change denier's work was funded almost entirely by the energy industry, receiving more than $1.2m (£770,000) from companies and oil billionaires over more than 10 years.
For over 14 years Willie Soon, a researcher at the Harvard-Smithsonian Centre for Astrophysics, received a total of $1.25m from Exxon Mobil, Southern Company, the American Petroleum Institute (API) and a foundation run by the Koch brothers, according to a Guardian report.
Wadhams was criticised recently after a report contradicted his prediction that Arctic ice was melting at an alarming rate. The study states that the total volume of ice had increased by 40% in 2013. However, Wadhams maintains his claim that the Arctic could be without ice by the end of this summer.
The professor said there were just four people in the UK, including himself who were "leaders on ice thickness in the Arctic".
Those he named all died in 2013. Professor Laxon died after falling down stairs at a New Year's Eve party, while Dr Katharine Giles was killed in a cycling accident with a lorry. Police reports state that Dr Tim Boyd died after being struck by lightning while walking in Scotland.
According to Wadhams: "It seems to me to be too bizarre to be accidental but each individual incident looks accidental, which may mean it's been made to look accidental."
Fiona Strawbridge, Professor Laxon's partner dismissed these claims as those of "ridiculous conspiracy theorists".
She called it an "appalling tragedy and it's really not helped by these ludicrous theories".