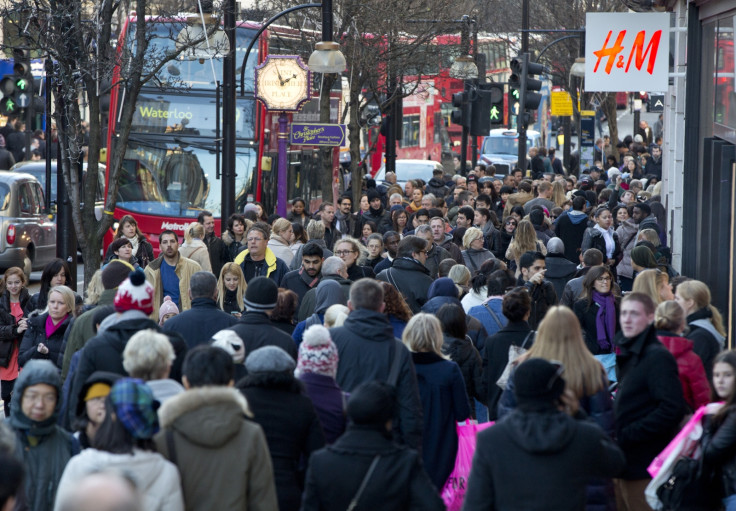 Consumer confidence in the UK rose to its highest level in six months in September, a fresh survey has suggested.
The YouGov/Centre for Economics and Business Research (CEBR) consumer confidence index rose to 108.6 from 107.8 in August.
This represents the highest score recorded in the index since March, although it remains below levels seen before last year's EU referendum. A reading above 100 indicates more people are optimistic than pessimistic.
"Despite various sources of uncertainty both politically and economically, consumer confidence in the UK is proving to be remarkably resilient," said Nina Skero, head of macroeconomics at CEBR.
"While household budgets continue to feel the squeeze from inflation, other measures have rebounded somewhat meaning that consumers are more confident than they have been at any time in the past six months."
The improvement in consumer sentiment in September was attributed to more favourable views on house prices and business activity.
However, consumers' assessment of their household finances declined for the sixth month in a row for the first time since YouGov began collecting data in 2009.
The survey, which is based on more than 6,000 interviews, also revealed Britons were less confident on job security.
YouGov chief Stephen Harmston said: "Since the election, consumer confidence has been relatively subdued but over the past month it has risen greatly and now stands at its highest level since March.
"But despite the notable improvement this month, consumer confidence is still below where it was ahead of the EU referendum."
Separate figures released by the Confederation of British Industry (CBI) on 27 September revealed that retail sales growth in the UK jumped to its highest level in two years in September.
The retail sales balance rose to +42 from -10 in August, with clothing and groceries among the best performing sectors.
Anna Leach, head of economic intelligence at CBI, said she expected consumer demand to hold up "reasonably well" in October.