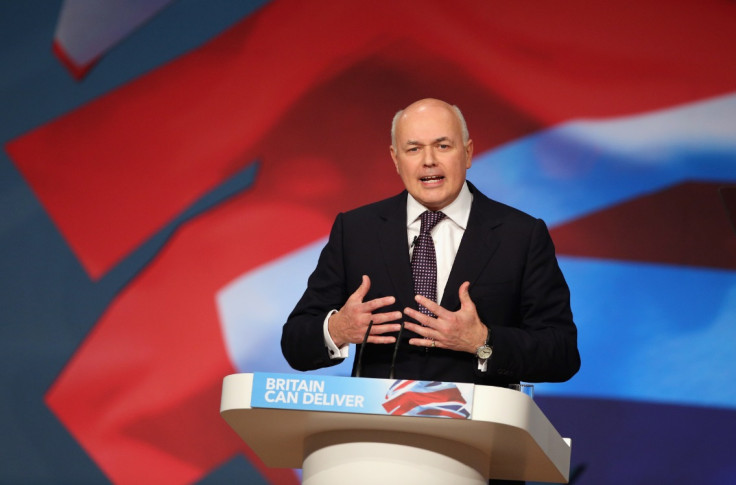 Contrary to popular perception, the UK remains the world's fifth-largest economy, and has not been pushed to the sixth spot by France, that's if the World Bank is to be believed.
The top ten global economies' roster is led by the United States, followed by China, Japan and Germany. The UK comes next in fifth place, followed by France, India, Italy, Brazil and Canada.
However, according to the former secretary of state for work and pensions and senior Conservative MP Iain Duncan Smith, the UK is actually the world's fourth-largest economy.
In a column for the ConservativeHome website criticising the European Union's negotiating stance with the UK, Smith said: "The arrogant behaviour of the EU so far, bordering on the deliberately offensive, is a bluff that we need to call.
"After all, the UK is the fourth-largest economy in the world, with the third most potent armed forces and a global reach in terms of trade and cooperation that is second to none."
Duncan Smith also wrote that if the EU wants to behave in "this manner towards an ally and friend who has been a member of the EU for 40 years, and is the second largest economy in the EU, then it were best that we established this now."
He added that the Theresa May administration must prepare for a no deal scenario with Brussels.
The secretary of state has long argued that if the EU is not prepared to offer a mutually acceptable deal on good terms, then London should be prepared to walk away from the negotiating table.