UK consumer confidence sees sharpest fall in 26 years after Brexit vote
GfK consumer confidence index slumps to -12 in July from -1 in the previous month.
Consumer confidence in the UK took its biggest plunge in more than a quarter of a century in the wake of the vote to leave the European Union, a fresh survey has revealed. GfK's consumer confidence index fell to -12 in July from -1 last month – the sharpest drop in the index since March 1990.
More than 16 million people in the UK voted to remain in the EU in the 23 June referendum, but were defeated 52% to 48% by the Leave camp.
Joe Staton, head of market dynamics at GfK, said all five measures used to calculate the index saw decreases as a result of the uncertainty created by the Brexit vote.
"Consumers in post-Brexit Britain are reporting higher levels of concern this month," he said in a statement.
"We've seen a very significant drop in confidence, as is clear from the fall in each of our key measures."
Consumers' expectations for the general economic situation in the next 12 months plunged 19 points to -33 in July, while the forecast for personal finances was down nine points to -1.
The major purchase index, which gauges consumers' plans to make major purchases such as a car, fell by 11 points to -2.
Recession fears
Despite the alarming drop in the consumer confidence index this month, Staton said it was still at a relatively elevated level by historic standards.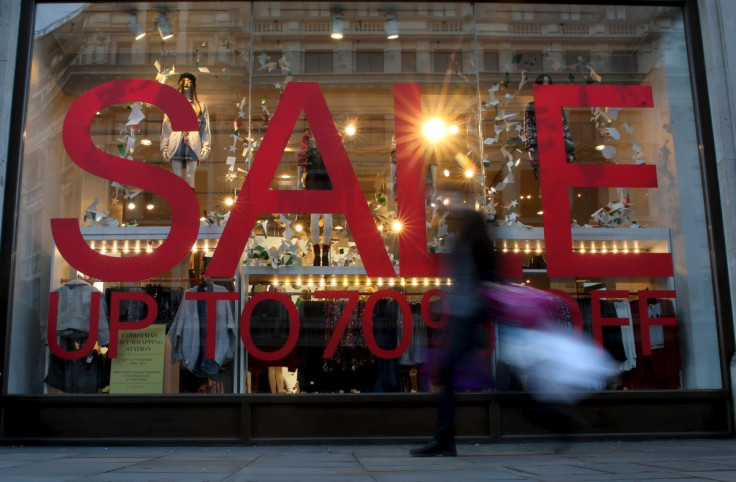 "Its future trajectory depends on whether we enter a new period of damaging economic uncertainty or restore confidence by embracing a positive stance on negotiating a new deal for the UK," he added.
The UK economy expanded 0.6% in the three months to the end of June, accelerating from 0.4% growth in the previous quarter.
However, surveys conducted in the wake the EU referendum have pointed towards an economy that is rapidly losing momentum, with many economists predicting negative growth in the second half of the year.
© Copyright IBTimes 2023. All rights reserved.