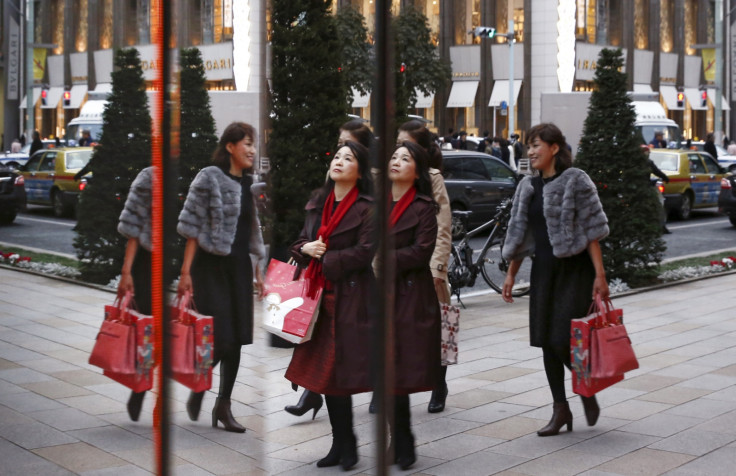 Confidence among UK consumers improved in May to its highest level in four months, despite concerns over rising inflation and the economic outlook, a survey has suggested.
GfK's consumer confidence index rose to -5 from -7 in April, Sky News reported, coming in above expectations for a score of -8.
Consumers' increased confidence in their personal financial situation and the wider economy contributed to the rise in the index, GfK said.
"Despite life becoming more expensive with inflation hitting its highest level in four years and wages dropping in real terms for the first time in three years, stagnant living standards haven't yet significantly dented consumers' spirits," Joe Staton, head of market dynamics at GfK, was reported as saying.
"When it comes to retail therapy we remain happy to splash the cash as sales jump ahead of expectations."
The UK's official inflation rate stood at 2.7% in April – up from 2.3% in March and well above the Bank of England's 2% target.
The central bank expects inflation to peak at just below 3% this year and has warned households to brace for a spending squeeze due to rising prices and falling real wages.
A separate report released by the British Retail Consortium (BRC) showed that shop prices in the UK fell 0.4% from a year earlier in May, following a 0.5% fall in April.
That represents the slowest fall in shop prices since November 2013.
However, food price inflation picked up to 1.4% from 0.9%, with fresh food prices rising 1.2%.
"With shorter stock turnaround times, the impact of the weaker pound has already started feeding through into food prices," BRC chief executive Helen Dickinson said.
"By contrast, heavy discounting in the wake of a weak start to the year and the fact that some businesses are still protected by hedging contracts are keeping non-food prices deflationary for now."
Data released by the Office for National Statistics on 25 May showed that the UK's gross domestic product grew just 0.2% in the first three months of 2017, a marked slowdown from the 0.7% expansion in the previous quarter.