'It's live now, pay later': UK consumers defiant in the face of Brexit
GfK consumer confidence index edges up, despite expectations it would fall.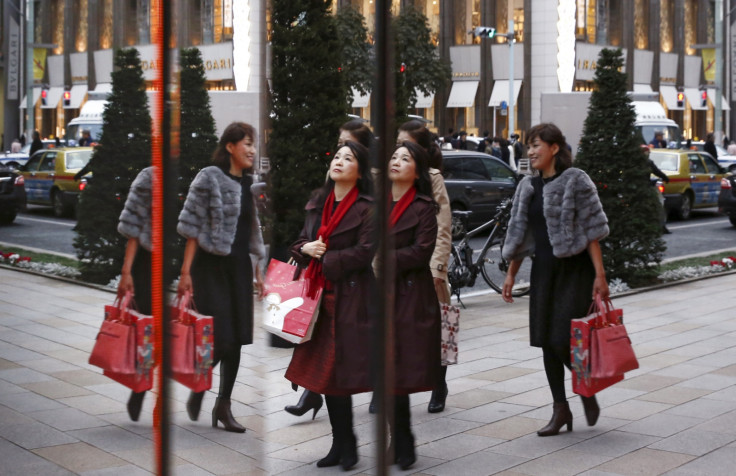 A gauge of UK consumer confidence unexpectedly increased for the second straight month in September, a monthly survey has revealed.
GfK's consumer confidence index rose to -9 from -10 in August, belying expectations for a fall to -11.
Three of the five constituent measures of the index improved during the month, with consumers becoming more confident over the UK's general economic situation.
Joe Staton, head of market dynamics at GfK, said consumers were "defiant" in the face of rising inflation and stagnant wage growth and were still continuing to spend on big-ticket items.
"Many commentators expected shoppers to cut back on spending thanks to the lower purchasing power that arises from higher inflation and weak wage growth," he said.
"But consumers are still spending out there, and have repeatedly defied predictions of a downturn since last year's Brexit vote, partly by running down savings and/or borrowing more.
"It's live now, pay later. This defiant consumer mood seems to be the 'new normal'. But how long can it last?"
Consumers' expectations of the general economic situation over the next 12 months climbed three points to -24 in September, while their assessment of the economy over the past year increased two points to -28.
The major purchase index, which gauges consumers' plans to make major purchases such as a car, rose by one point to +1.
However, consumers' views on their personal financial situation over the past 12 months declined three points to -1, while their forecast for finances over the next 12 months fell one point to +4.
"Confidence in personal finances, both looking back and ahead a year, has slipped this month but retail sales in the UK continue to grow despite non-food prices increasing at their highest rate for 25 years," Staton added.
"Consumers appear to be in a mixed mood – with some confidence measures up and others down – yet there's a strong note of defiance."
© Copyright IBTimes 2023. All rights reserved.