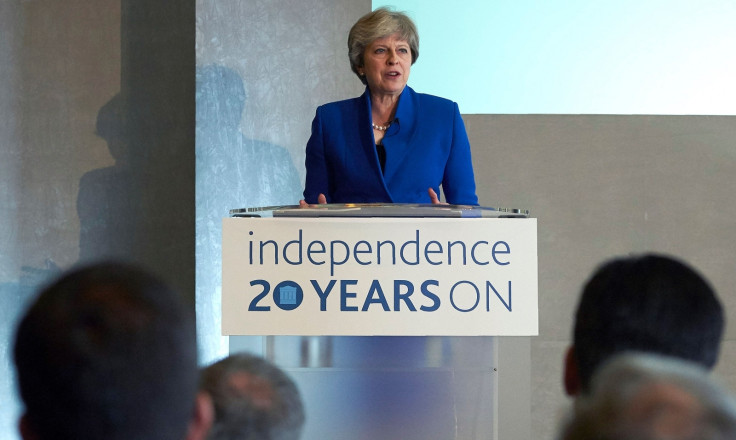 UK Prime Minister Theresa May defended free markets and dismissed claims by Labour Party leader Jeremy Corbyn that austerity should end, in a speech on Thursday (28 September).
Speaking at the Bank of England, to mark 20 years of the British central bank's monetary policy independence, May, who began her professional career at the institution, said: "The granting of operational independence to the bank in 1997 [by then Chancellor Gordon Brown] was an important milestone for the markets that took the political heat out of the setting of interest rates."
May also dismissed her opponent Corbyn's claim at the Labour party conference overnight that capitalism was facing a "crisis of legitimacy" and that his party's policies – on mass nationalisation from utilities to railways along with an end to austerity - is what "most people" in the UK wanted.
However, the PM said her minority Conservative government, which needs the support of Northern Ireland's Democratic Unionist Party to ensure the passage of its legislative agenda, would not change course and continue to be tough on public spending rubbishing Corbyn's "unfunded plans" likely to cost billions.
"To abandon that balanced approach with unfunded borrowing and significantly higher levels of taxation would damage our economy, threaten jobs and hurt working people," May said.
She added that the UK's flexible labour market had brought prosperity, though she acknowledged that it did not necessarily work for everyone. Recalling the global financial crisis of 2008-09, May said the British people "played no part" in causing the crisis.
"Since then, the deficit has been reduced by two-thirds but we should neither forget nor underestimate that scale of the sacrifices made by people."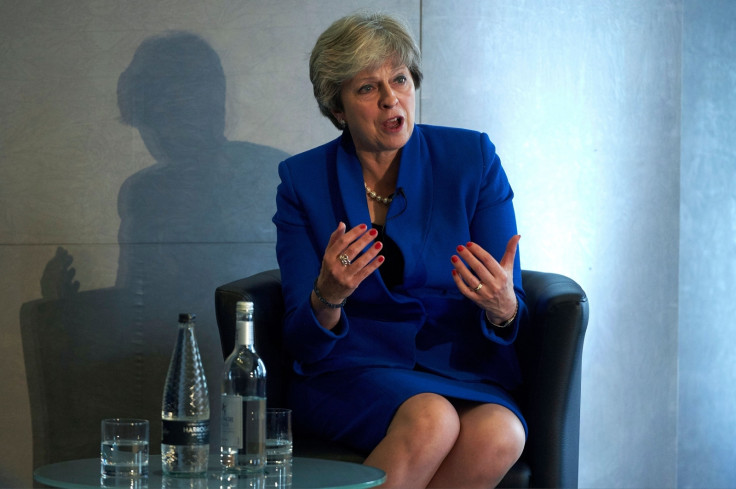 The PM said the impact of those sacrifices by ordinary working people has caused some to "lose faith in the free market" adding that: "When countries adopt free market economics, life expectancy increases and absolute poverty falls.
"It is the only sustainable means of raising the living standards of everyone in a country. But the government needs to be honest about where it is not currently working. You have to take its faults seriously."
May said her government commissioned a review of modern working practices and accepts its conclusion that "all work should be fair and decent."
Switching to Brexit, May also said the UK "cannot have" all the benefits of the European Union single market without the obligations, but added that other EU nations share a commitment to an "open free market economy" and that she was "confident both parties can agree to a new partnership."