UK consumer spending falls for third consecutive month in November
Consumer spending fell 0.9% compared to a year earlier following a 2.1% drop in October, Visa and IHS Markit said.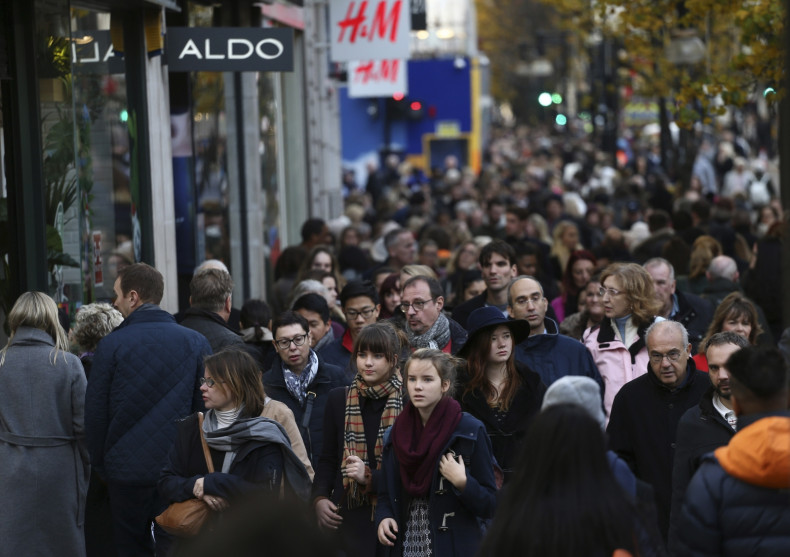 Consumer spending in Britain fell for the third consecutive month in November as Black Friday price cuts failed to persuade shoppers to splash out on big-ticket items.
Spending fell 0.9% compared to a year earlier following a 2.1% drop in October, Visa said on 11 December.
The decline means the consumer spending index, which is calculated by adjusting credit and debit card transactions for a variety of factors to create a gauge of overall consumer spending, is on track to record its weakest performance in five years.
Mark Antipof, the commercial chief officer at Visa, said Black Friday sales failed to fundamentally shift underlying trends in spending.
"Festive cheer was in short supply for the UK's retailers during last month as Black Friday promotions failed to lift consumer spending," he stated.
"November's poor performance means that we stand by our earlier prediction that the UK will see its first fall in overall Christmas spending by consumers since 2012."
Spending on the high street declined 3.5% in November, the seventh straight month of decline. In contrast, online spending was up 2.4%.
The transport and communications sector saw the biggest drop in spending last month, with consumers cutting back on big-ticket items such as car purchases and bookings for Christmas trips abroad.
"In contrast, spending on miscellaneous goods, which includes trips to hair and beauty salons and cosmetics and jewellery purchases, saw the largest increase, offering further evidence of the 'lipstick effect', whereby people opt for smaller treats, at the same time tightening their belts when it comes to larger purchases," Antipof said.
Annabel Fiddes, an economist at IHS Markit, added: "Overall, the figures add to the relatively downbeat assessment of UK consumer spending, as households' budgets continue to be squeezed by rising living costs and lacklustre wage growth.
"Unless the squeeze on households unwinds and consumer confidence strengthens, it seems unlikely that consumer spending trends will improve anytime soon."