Why companies will address the lack of gender diversity within the next 20 years
In the US, women only account for 6% of chief executives of S&P 500 companies.
The lack of diversity that characterises worldwide businesses will be the subject of a severe shift over the next two decades, while countries such as Britain and the US will have a major role to play to usher in the change, according to an industry expert.
In the US, women only account for 6% of chief executives of S&P 500 companies and for 20% of executive board members, while in Britain women in full-time jobs still earn 9.1% less than their male counterparts.
Richard Nesbitt, chief executive officer of the Global Risk Institute in Financial Services, believes that while a lot of progress has been made since the turn of the millennium to increase the number of women in senior roles, there is a lot more work to be done.
Speaking to IBTimes UK, at the recent launch of his new book, Results at the Top, Nesbitt said: "We have seen progress in politics but advances in the corporate world have been very slow.
"It [the lack of women in senior roles] is a cultural problem and will not change overnight, but at the same time women should not simply accept that the process will remain slow in the future."
The success of figures such as Federal Reserve chairwoman Janet Yellen, former Yahoo! chief executive Marissa Mayer and Lockheed Martin CEO Marillyn Hewson, to name but a few, could prove crucial for future generations.
According to Nesbitt, the success of women currently in senior roles will act as the catalyst for a momentous change over the next two decades.
"There's going to be more change over the next 20 years than we have seen over the last two decades," he explained.
"Men should be sponsoring gender diversity, as it is in their interest."
For years, Nesbitt said, there has been a misguided perception that the only women who could aspire to an executive role were those who shared the strong personalities and approach normally associated with their male counterparts.
However, research over the last 10 years has found that women and men should complement each other in the workplace, rather than replace each other.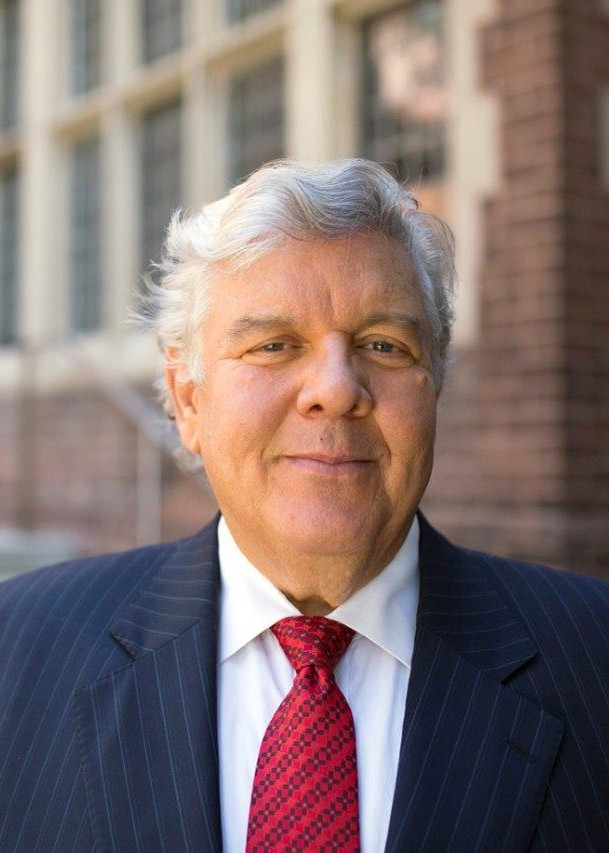 Nesbitt spoke to IBTimes UK at the launch of his latest book.
Wiley
"Think of Margaret Thatcher," Nesbitt, who is also a visiting professor at the London School of Economics, explained.
"Everyone thought she was brilliant at her job because she acted like a man. But that is not the process we should be following, we should encourage diversity instead."
More diverse boards provide better results
The Canadian added that while researching for his latest book, 58 of the 60 surveys on gender diversity he analysed showed more diverse boards provided better results in the corporate world.
He added that were companies in the US and in Britain to actively promote change to ensure a more diverse representation on their boards, they would be more than likely to outperform some of their rivals.
That, in turn, would have the two-fold effect of proving to investors gender diversity should be championed and of convincing other companies and countries to follow suit.
"Diversity is important as it leads to discussions and questions instead of group thinking, which in turns improves governance," he said.
"In 2007, Royal Bank of Scotland only had two women on its boards. Perhaps the response to the crisis would have been different with a more diverse board and the same applies to Uber."
Paradoxically, more diverse boards could be the direct result of an increasingly polarised gender divide at academic level.
In Britain, women are now 35% more likely than men to go to university and the gap is widening every year to the point where a baby girl born in 2016 will be 75% more likely to go to university than a boy, if current trends continue.
In the US, meanwhile, 60% of future graduates are expected to be women. That, Nesbitt warned, posed the risk of men feeling left behind and seeing their chances curtailed.