UK consumer confidence remained in negative territory in June as the country's economic growth is expected to be affected in the coming months, following the Brexit vote. According to a Press Association report, the GfK Consumer Confidence Index was remained unchanged at -1 in June, exceeding analyst expectations for a -2 score.
The survey, conducted before the UK voted to leave the European Union on 23 June, showed "deepening pessimism" over the general economic situation, with the indicator falling to -14 from -13 in the previous month.
In June 2015, the measure of how consumers view the 12-month economic outlook was at 4. GfK will compile a one-off version of its consumer confidence survey in early July to gauge consumer sentiment following the Brexit vote.
"One, trend that continued in the run-up to the referendum is a deepening pessimism over the general economic situation," Joe Staton, head of market dynamics at GfK, was quoted as saying.
"As we approached voting day, this was already 18 points lower than in June 2015 and it's almost certain we'll see this worsening when next month's results are in."
While consumers were more optimistic of their personal finance situation in June compared to a month earlier, Staton said this was unlikely to last for long.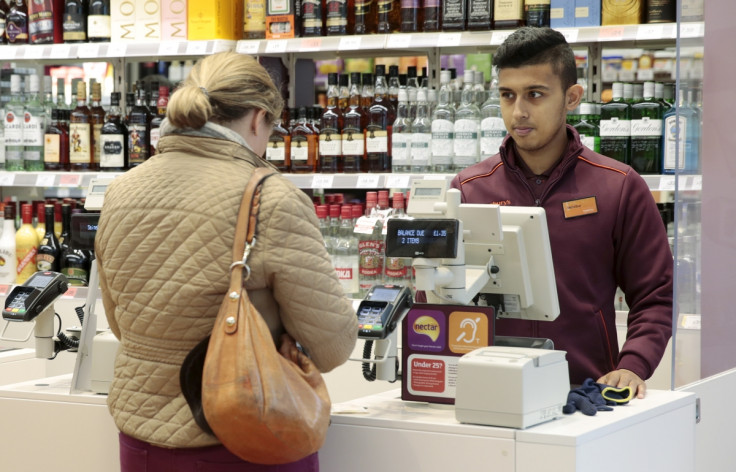 "In these extraordinary consumer circumstances, all bets are off until we know more," he stated.
"We can expect plenty of volatility in consumer confidence at least until Brexit negotiations are under way. The longer-term mood will then depend on how smoothly these negotiations go."
Recession fears
Meanwhile, a separate survey done by YouGov and the Centre for Economics and Business Research showed consumer confidence plunging to 104.3 in the four days after the Brexit vote from 111.9 earlier in the month.
It is the lowest score recorded in the index since May 2013. "Consumer confidence has collapsed since the vote to leave the EU. Four days of uncertainty has wiped out gains made over the last three years," Stephen Harmston, head of YouGov Reports, was quoted as saying by PA.
"A recession certainly cannot be ruled out at this point."