Over the history of Britain's 40-year membership of the EU, one of the longest running bones of contention between Brussels and London has been the Common Fisheries Policy.
Whole sections of the UK's fishing industry have blamed the policy, which opened up Britain's waters to other EU nations and enforced strict quotas on fishing fleets, for the decline of fishing communities across the country.
During the referendum campaign Boris Johnson called the EU's fishing quotas, which at their most outlandish led to caught fish being thrown back into the sea, as "crazy". Support for the Leave campaign in Britain's fishing community was strong. Grimsby, one of the UK's oldest and largest fishing ports voted 69.9% in favour of leaving the EU.
At the historic Billingsgate Fish Market in London, the UK's largest fish market, traders who voted to leave the EU are optimistic. At 6:30am on a slow Tuesday morning, they are starting to clean up. Their day starts well before 4am when Billingsgate opens and will finish at midday when they have counted their takings upstairs.
Mark Morris from the suppliers Leleu & Morris Ltd tells IBTimes UK he voted to leave to turn the tide of British fishing. "My family has been doing this job for four decades and we have seen the good times and now we are experiencing the bad times. I have still got another 20 or 30 years to get out of this business before I can hang my boots up. It was the only viable option," he explains.
"There's potential. For the first time in a long time in the British fishing industry there's light at the end of the tunnel. In a few years' time, it might just turn around a little bit," he adds.
Morris says he feels the end of the fisheries policy could lead to a resurgence not just in British fishing but in communities it supports. "It will take time but with an abundance of fish and with more ability to go and get it you will see more people going to sea, there will be a better living from fishing, it will attract people back into the trade and being a fisherman will be a viable career," he says.
Importing may become expensive
Fresh North Sea white fish and other British fish come to Billingsgate from, Peterhead, Lowestoft. Newlyn and Whitby. Frozen fish from around the world and countries like Argentina, China, Indonesia and Malaysia are also on offer alongside mussels, calamari and octopus from EU nations like Spain, Italy and Greece.
The immediate worry for suppliers at Billingsgate are those importing from abroad, even if they did vote to leave. "Where we are mainly affected, especially at the moment is because we buy these products using dollars and euros and the exchange rate is going to make a big change to the price of the products over the coming future," Brian Woodhouse from Holmes Seafood explains.
Woodhouse voted to leave because he wanted to see growth in Britain's fishing industry, and explains that a particular loathing of quotas motivated a lot of his colleagues to do the same. "The fishing rights we've had, with other European countries within the EU fishing in our territory when we've caught our quotas and we are no longer allowed to, it has bothered me. And I know it has a lot of guys down here. I know they are glad to get it back," he says.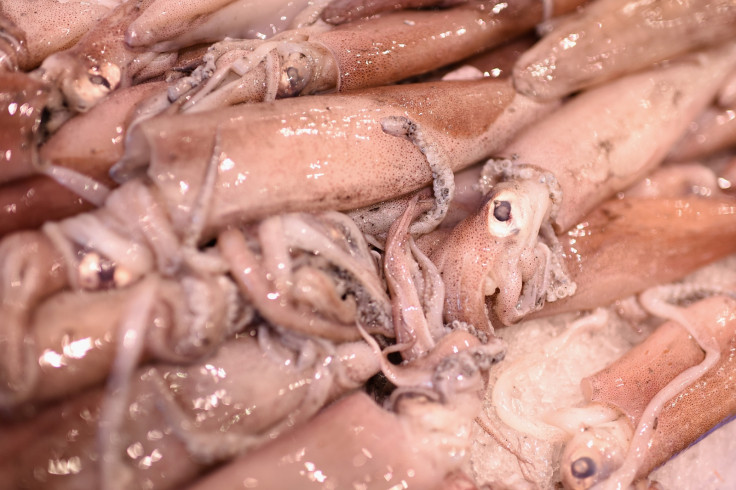 However, for Mike Eglin from Nash and Son, although he wants to see the fisheries policy reformed, he would rather see it done from inside the EU, to allow the other benefits of the European project. "For the sake of the industry, yes I am all for coming out. because our cost of entry into the European Uniion was the fishing industry, we got sold down the line. But while I want all our fishing rights back this country is much more than fishing we have a lot more involved in the country and you have got to take a balanced view of everything that's going on," he says.