British consumers are becoming much less pessimistic as the economic recovery strengthens.
A consumer confidence index compiled by research firm GfK came in at -3 for April, a two-point improvement on the previous month and the best reading in almost seven years.
It comes as the International Monetary Fund (IMF) predicts the UK will see the fastest growth of any Western economy during 2014, at 2.9%.
Data from the Office for National Statistics (ONS) shows that GDP grew by 0.8% in the first quarter, a marked acceleration on the previous three months. Moreover, the squeeze on incomes is showing early signs of abating as wage growth catches up with price inflation.
"The seemingly inexorable rise of the index continues alongside a number of other economic indicators that continue to provide good news for the government," said Nick Moon, managing director of social research at GfK.
He added that the latest reading "emphasises what a massive turnaround in confidence there has been over the last year".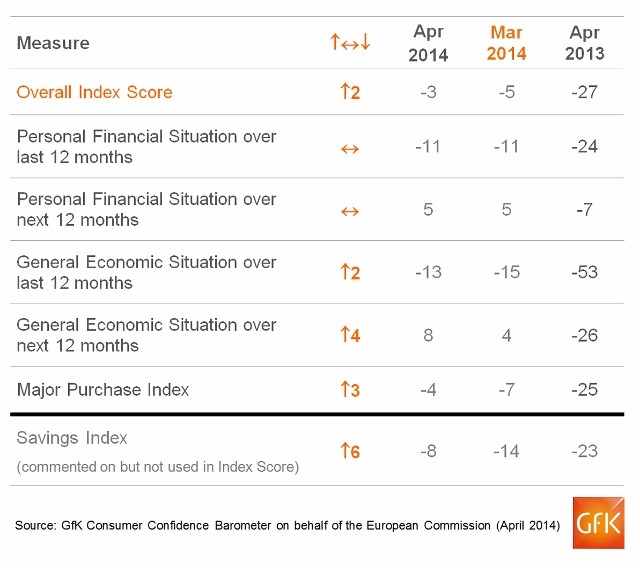 Consumers were more optimistic about the general economic situation in the coming 12 months during April than March.
But there was no improvement in sentiment about their personal financial situation for the year ahead, though it did not worsen over the month.