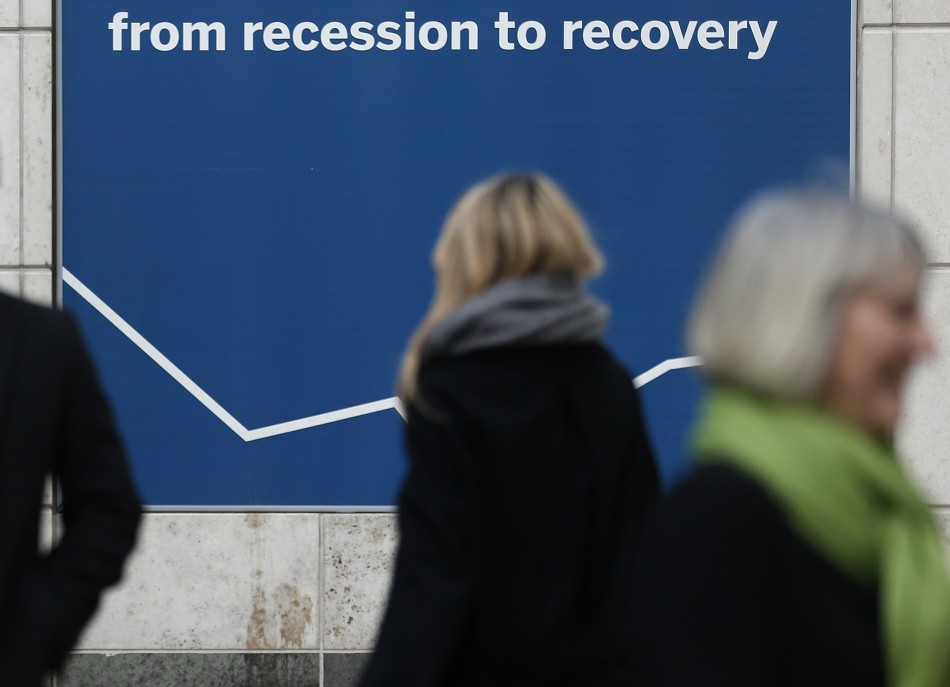 The UK economic recovery picked up pace in the first quarter of 2014, another sign that the rise in output is set to last.
According to the Office for National Statistics (ONS), UK GDP grew by 0.8% in the three months to March. That compares with 0.7% in the previous quarter.
Output grew by 0.9% in services, 0.8% in production and 0.3% in construction. However, output fell by 0.7% in agriculture.
The GDP reading is a preliminary estimate base on around 40% of the data.
It follows comments by the Bank of England governor, Mark Carney, that he has seen "early signs" that the recovery is sustainable and broad-based.
And the International Monetary Fund (IMF) has forecast that the UK economy will grow by 2.9% across the whole of 2014, the fastest rate of any Western economy.
A stronger recovery across major sectors of the economy signals a hike in interest rates by the Bank of England.
Carney had said before that policymakers would only lift the base rate from its record-low of 0.5%, where it has sat for over five years, when the recovery looked sustainable and balanced.
There are concerns that it is too reliant on household consumption and the revival in the housing market, where demand has been fuelled by cheaper mortgages.
Interest rates have been held down by the Bank of England since the financial crisis in a bid to keep the cost of credit down and underpin lending to consumers and businesses.
"This is the kind of growth we could have seen two or three years ago if the government had not choked off recovery through cuts, austerity and wage freezes," said Frances O'Grady, general secretary of the Trades Union Congress (TUC).
"But however welcome these figures are the economy remains below its 2008 peak and most people have yet to see much benefit from growth.
"Pay and job prospects are still below pre-crash levels, and there will need to be many more years of figures like today's, before ordinary families recover lost ground.
"The worst possible conclusion from today is to believe that the recovery is now strong enough to survive higher interest rates."
The ONS said UK GDP is still 0.6% below is pre-financial crisis peak in the first quarter of 2008.
But it has recouped much lost ground. The economy shrunk by 7.2% after the crisis.
Chancellor George Osborne said the acceleration in GDP growth "shows that Britain is coming back".
"But we can't take that for granted. We have to carry on working through our economic plan," he added, referring to his austerity programme of spending cuts.
The Institute for Fiscal Studies (IFS), an influential thinktank, estimates that the UK is only halfway through the billions of pounds in spending cuts set out by the government.