UK economy under pressure as services industry grows at slowest pace in three years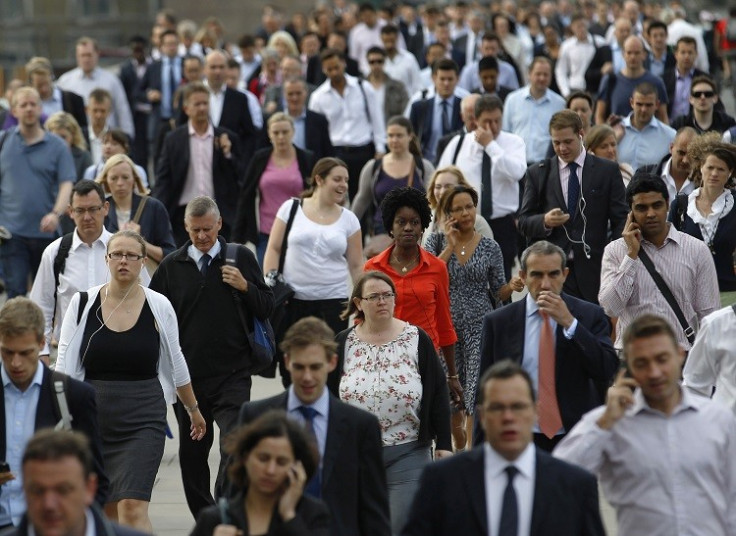 The UK sevices sector slowed down for the third time in months in April, as employment in the industry grew at the slowest rate in almost three years, a survey released on Thursday (5 May) by Markit Economics showed.
The business activity index fell from 53.7 to 52.3 in April, the lowest since February 2013 and below analysts' expectations for a 53.5 reading. The figure is also markedly below the 55.2 reading the index has averaged since its inception two decades ago, although the current 40-month sequence of continued growth is the second-longest registered since records began in 1996.
Markit said the decline reflected a muted rise in services output, adding firms were very wary of the current economic uncertainty, which is partly linked to the upcoming referendum on Britain's membership in the European Union.
The overall level of outstanding business held by services sector firms fell for the second time in 2016 so far, albeit at a marginal rate, reflecting the ongoing relatively weak growth in new business. Meanwhile, employment in the services sector continued to expand in April, with the rate of job creation remaining above the survey average. However, the pace of growth was the weakest since August 2013, which further highlighted the subdued nature of business conditions in the sector.
"The slowdown in the service sector follows similar weakness in manufacturing and construction to make a triple whammy of disappointing news on the health of the economy at the start of the second quarter," said Markit's chief economist Chris Williamson.
"The deterioration in April pushes the surveys into territory which has in the past seen the Bank of England start to worry about the need to revive growth, either by cutting interest rates or through non-standard measures such as quantitative easing."
The survey also found that confidence over the 12-month outlook for services activity was at the joint-lowest in three years, with firms citing uncertainty in the market as the main factor for their lack of confidence.
© Copyright IBTimes 2023. All rights reserved.