The UK's Foreign and Commonwealth Office (FCO) has updated its travel advice on Kenya, warning tourists to avoid coastal and low-income areas due to the increased threat from militant group al-Shabaab.
On its website the FCO now advises against all but essential travel to:
areas within 60km of the Kenya-Somali border
Garissa District
the Eastleigh area of Nairobi
low income areas of Nairobi, including all township or slum areas
Mombasa island and within 5km of the coast from Mtwapa creek in the north down to and including Tiwi in the south (this area does not include Diani or Moi international airport)
Lamu County and those areas of Tana River County north of the Tana river itself
The FCO says the militant group al-Shabaab is responsible. "There is a high threat from terrorism, including kidnapping. The main threat comes from extremists linked to al-Shabaab, a militant group that has carried out attacks in Kenya in response to Kenya's military intervention in Somalia."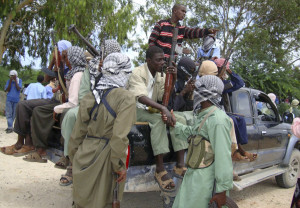 Al-Shabaab has launched a number of major attacks including Lamu; Tana River; Eastleigh in Nairobi; and Mombasa. The group was also responsible for last year's terror attack on Westgate Shopping Mall in which 67 people died. Al-Shabaab is mostly based in neighbouring Somalia where it has also carried out attacks, including last week's storming of the Presidential Palace.
The FCO adds: "The death on 1 April 2014 of a prominent cleric in Mombasa has led to unrest and increased tension in the area. There is a possibility of further disturbances in the Mombasa area, particularly on Fridays after prayers. You should follow the local news, remain vigilant at all times, and avoid demonstrations and large crowds."
Although the FCO also highlights the danger of muggings, particularly in poorer areas, and the risk of piracy the Gulf of Aden and Indian Ocean, it emphasises that "185,967 British nationals visited Kenya in 2012. Most visits are trouble-free."