UK Government commits £250 million to enhance NHS hospital capacity for urgent care
As part of the urgent care recovery plan, the UK allocates £250 million to NHS hospitals, creating 900 beds for faster treatment and cutting waiting lists.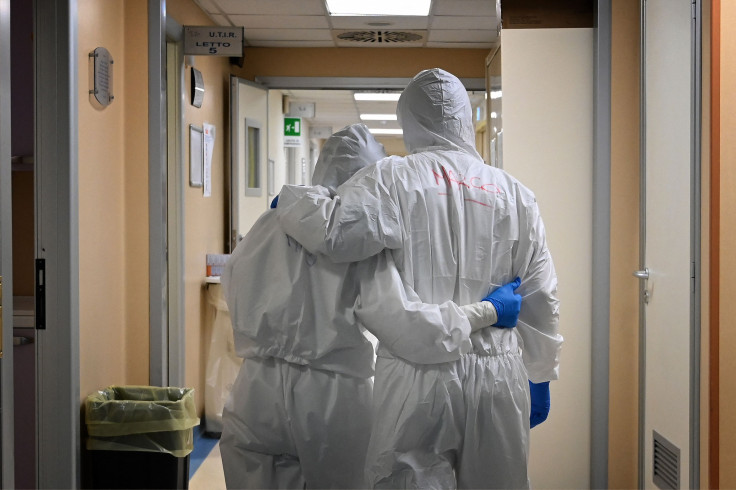 In a concerted effort to fortify the National Health Service (NHS) and enhance its responsiveness, the UK government has allocated a substantial £250 million funding injection to NHS hospitals.
This funding infusion, part of the broader urgent and emergency care recovery plan, is set to usher in a host of transformative changes aimed at expediting patient treatment, reducing waiting lists and augmenting the overall capacity of NHS hospitals.
Announced by Health and Social Care Secretary Steve Barclay, the initiative involves the creation of 900 new hospital beds across various NHS facilities. The primary goal is to facilitate faster and more efficient patient care during the upcoming winter season and beyond. This proactive approach aligns with the government's commitment to tackling waiting lists and enhancing healthcare access – one of its top priorities.
The allocation of resources will provide much-needed relief to NHS trusts, enabling them to address pressing issues related to patient waiting times and capacity constraints. A total of thirty NHS organisations spread across England will benefit from this investment, focusing on urgent and emergency care services.
These encompass the development and expansion of urgent treatment centres and same-day emergency care services, both aimed at streamlining patient care pathways and optimising resource utilisation.
As part of this initiative, the creation of 900 new beds is an integral component of the comprehensive NHS urgent and emergency care recovery plan. This blueprint, unveiled in January 2023, outlined the NHS's commitment to establishing over 5,000 additional permanent, fully staffed hospital beds.
With the successful implementation of this plan, the NHS is on track to fulfil this promise by the time winter arrives. The allocation of resources for the creation of 900 beds is a substantial step toward realising this ambitious objective.
Prime Minister Rishi Sunak underscored the significance of addressing waiting lists and bolstering healthcare resources ahead of the impending winter season. He emphasised, "These 900 new beds will mean more people can be treated quickly, speeding up flow through hospitals and reducing frustratingly long waits for treatment."
Health and Social Care Secretary Steve Barclay elaborated on the multifaceted approach that the government is taking to fortify the NHS.
He stated: "Creating additional hospital capacity will support staff to provide the best possible care and treat patients more quickly, helping us to improve waiting times and cut waiting lists – one of the government's top five priorities."
NHS Chief Executive Amanda Pritchard emphasised the importance of early planning to ensure the health system is equipped to handle the seasonal demands.
She noted: "Our winter plans... aim to reduce waiting times for patients and to transform services with an expansion of same daycare and virtual wards, helping patients to be cared for in their own home where possible."
The initiative encompasses a range of strategies beyond bed creation, including investments in intermediate care beds and improvements in assessment spaces and cubicles within A&E departments. The comprehensive nature of the funding is evident in examples such as Peterborough City Hospital, where £12.5 million will be invested to provide 72 hospital beds through the conversion of under-utilised non-clinical space.
In London, Northwick Park Hospital is set to receive a £22.6 million investment to establish a 32-bed modular acute medical ward to bolster its capacity during the challenging winter season.
The plan also addresses the need for enhanced urgent treatment centres and same-day emergency care services. Hospitals like Hull Royal Infirmary, James Cook University Hospital, Airedale General Hospital and Worthing Hospital are poised to develop or expand these facilities to streamline patient care and reduce waiting times.
The commitment to same-day emergency care services reflects a pivotal innovation in patient management. Whipps Cross Hospital, Royal Surrey County Hospital, Croydon University Hospital and Worthing Hospital are among the institutions set to benefit from the expansion of these services, which expedite patient assessment, diagnosis and treatment without the need for hospitalisation.
Health Minister Will Quince highlighted the government's commitment to optimising the NHS's ability to handle challenges, stating: "We will continue to work with integrated care systems to make sure the plan is delivering for patients this winter and beyond."
These proactive measures are a testament to the NHS's resilience and adaptability, positioning it to recover from the pandemic's impact and ensure the delivery of timely and effective patient care. In tandem with the NHS Long Term Workforce Plan, which entails substantial training expansion and staff recruitment, these initiatives are pivotal in securing a sustainable future for the healthcare system.
Already, the impact of the urgent and emergency care recovery plan is evident in improved ambulance response times and enhanced A&E performance. The commitment to introduce 800 new ambulances, including specialised mental health ambulances, signifies the government's dedication to further elevate response capabilities.
Moreover, the establishment of 'care traffic control' centres within the NHS promises to streamline patient discharge procedures, ensuring efficient post-hospital care. These centres will harness interdisciplinary collaboration to facilitate well-informed decisions and provide comprehensive support to patients.
As the NHS continues to evolve and innovate, it is also expanding its world-leading virtual ward programme to encompass children, further enhancing patient care options. The projected expansion of virtual ward bed numbers to 10,000 by autumn reflects the NHS's commitment to embracing cutting-edge solutions.
The £250 million capital funding injection supplements existing investments aimed at bolstering urgent and emergency care recovery. With £1 billion in dedicated funding for capacity expansion, along with substantial investments in ambulance services and social care, the government's commitment to healthcare resilience is unequivocal.
The culmination of these efforts demonstrates a proactive approach to tackling healthcare challenges, bolstering capacity and ensuring patients receive prompt and effective care. As the NHS continues to navigate evolving healthcare landscapes, these strategic initiatives are poised to provide lasting benefits for patients and healthcare providers alike.
© Copyright IBTimes 2023. All rights reserved.