UK government showcases innovations in engineering biology to drive economic growth and sustainability
The UK government highlights the transformative power of engineering biology in medical therapies, recycling and sustainable food sources to drive economic growth and innovation.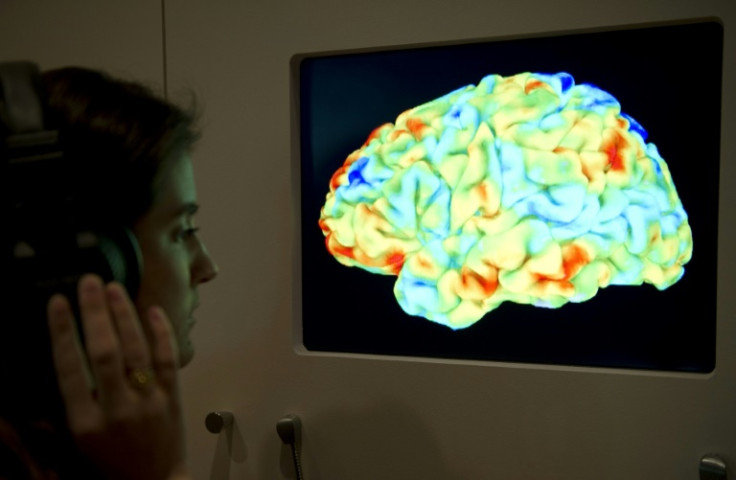 Today, the UK government is shining a spotlight on pioneering British firms harnessing the power of biology to revolutionise medical therapies, recycling methods and environmentally-friendly food sources, according to a press release by the Department for Science, Innovation and Technology.
At Downing Street, science leaders and ministers are gathering to unlock the full potential of the UK's engineering biology sector, it said.
Science and Technology Secretary, Chloe Smith, has extended an invitation to businesses of all sizes, from start-ups to medium-sized enterprises, to present their groundbreaking inventions. This event marks the launch of a call for evidence, open until September, which seeks crucial advice on shaping engineering biology policy development in the UK.
Engineering biology involves applying rigorous engineering principles to biology, enabling the construction of new or redesigned biological systems, such as cells or proteins. Its transformative capabilities extend to food production, medical treatments and even fuel generation for transportation and energy needs, the statement further read.
Among the remarkable advancements achieved through engineering biology is the development of revolutionary mRNA vaccines for COVID-19 by Pfizer-BioNTech and Moderna, which have been widely used in the UK and have saved millions of lives worldwide. Thanks in part to proactive government investments over the last decade, including over £100 million through UK Research and Innovation's Synthetic Biology for Growth programme, the UK has emerged as a global leader in engineering biology.
As one of the government's five critical technologies, the engineering biology sector holds immense potential for rapid growth, aligned with the Prime Minister's priority of strengthening the economy.
Expressing her enthusiasm, Secretary of State for Science, Innovation and Technology, Chloe Smith, stated: "Engineering biology has the power to be truly revolutionary. From tackling previously untreatable diseases to transforming waste into rocket fuel, the potential really is limitless.
"Today's meeting with leaders from some of Britain's most innovative engineering biology businesses is the starting point in establishing a booming sector that transforms the way we eat, live and fuel our economy, as we put our ambition to make the UK a science and technology superpower into practice."
According to the statement by the Department for Science, Innovation and Technology, in the heart of the government, representatives from businesses across the engineering biology sector will gather to showcase their ideas for capitalising on rapidly evolving technologies, ensuring the UK's competitiveness in this field.
Following the presentations, Secretary of State Chloe Smith and Science Minister George Freeman will lead a roundtable discussion to assess the UK's current strengths in the sector, identify further opportunities for growth and explore how the government can support the industry for the benefit of the nation's economy, health, security and prosperity.
Today's meeting will include a dozen UK firms, such as Scarlet Therapeutics in Bristol, renowned for producing and modifying red blood cells in labs, leading to groundbreaking treatments for previously untreatable diseases like hyperammonemia. Another participant, Colorfix in Norwich, has successfully modified microbes to produce eco-friendly clothes dyes, eliminating the need for toxic chemicals, the release said.
Ministers will also learn from Edinburgh's Celtic Renewables, which has patented a method for transforming waste products into high-value chemicals, including acetone, butanol and ethanol, thereby reducing reliance on petroleum and benefiting the environment.
In the realm of food production, Algenuity in Bedfordshire will highlight how variants of Chlorella algae are being employed to produce dairy and other animal protein substitutes, such as eggs, at scale, according to the release. Ivy Farm will showcase the role of bioreactors in generating chicken and steaks without the need for traditional farming practices, thereby reducing the environmental impact of meat-based meals.
Alistair Irvine, CEO of Scarlet Therapeutics, expressed his pleasure at representing the company at 10 Downing Street and participating in the roundtable discussion. He emphasised the importance of government support in the development and commercialisation of engineering biology, citing its economic benefits and potential to improve the health and wellness of the UK population.
Professor Nigel Scruton FRS, Chief Scientist and Co-Founder of C3 BIOTECH, a leading SME specialising in high-performance synthetic fuels developed through engineering biology, was delighted to contribute to discussions with the UK government at Downing Street, focusing on how best to support the engineering biology sector in the country.
The release by the Department for Science, Innovation and Technology noted that in March, engineering biology was identified as one of the UK's five critical technologies, alongside artificial intelligence, future telecommunications, semiconductors and quantum technologies. These technologies aim to secure prosperity and national security for the UK, while also delivering benefits to global society.
The call for evidence, as part of the government's Science and Technology Framework, fulfils a crucial pledge to establish a strategic approach to engineering biology and its applications across the economy. This approach aims to maximise opportunities and mitigate potential risks, it was further noted in the release.
© Copyright IBTimes 2023. All rights reserved.