UK House Prices: Mortgage Approvals Fall to Lowest Level Since July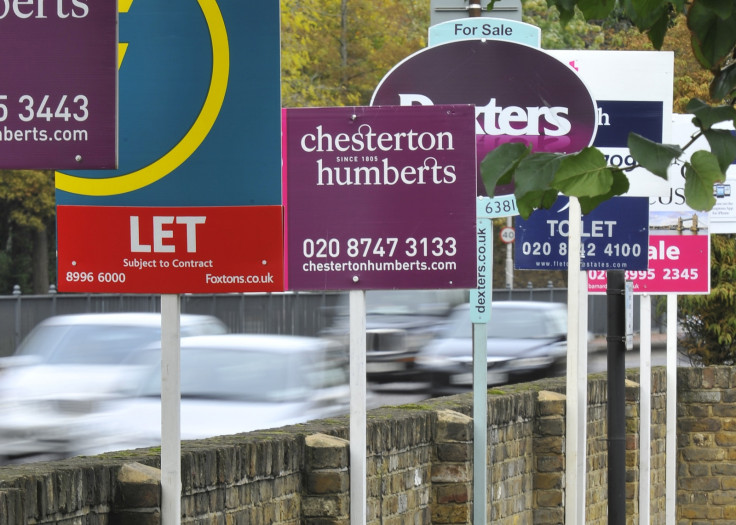 The British Bankers' Association (BBA) has revealed that mortgage approvals in Britain fell to their lowest level since July this year as the Bank of England (BoE) and the Financial Conduct Authority (FCA) continue to crack down on lending.
According to BBA data, only 39,271 loans for house purchases were approved in September, down from 41,361 in August.
Furthermore, the net new mortgage lending for last month rose by the weakest increase since January this year.
"A year ago there were many of us who were concerned by the heady pace of property price rises. Today's figures suggest we are now experiencing a steadier housing market and that's no bad thing," said Richard Woolhouse, chief economist at the BBA.
"There's also some encouraging growth in business lending amongst manufacturers and retailers which is pleasing to see."
Will Lack of Mortgage Approvals Stop Rising House Prices?
The UK housing shortage, as well as government schemes Help to Buy and Funding for Lending, have been to blame for soaring property prices across the country.
The Centre for Economics and Business Research (CEBR) warned that property prices will fall further in 2015 after a range of mortgage borrowing restrictions and tighter lending assessments will mean less buyers on the market.
The average UK house price in August 2014 was at £274,000 (€345,052, $437,283).
During the year to August 2014, average house prices increased 12.2% in England, 4.7% in Wales, 6.7% in Scotland and 9.6% in Northern Ireland.
This equates to the average property price of £285,000 in England, £172,000 in Wales, £143,000 in Northern Ireland and £200,000 in Scotland.
The BoE has also capped mortgage lending as of 1 October.
Banks will only be able to comprise 15% of their net new mortgage lending out of loans worth 4.5 times or more the applicant's income.
Meanwhile, the FCA has forced lenders to conduct stricter affordability tests on potential borrowers, to ensure they can make repayments in a number of difference scenarios, such as materially higher interest rates.
The Confederation of British Industry (CBI), Lloyds and many others have warned that hundreds of thousands of new houses need to be built to keep up with demand as the chronic shortage of supply and increasing demand has meant house prices, on average, have rocketed by 56% nationally since 2004, with a 90% increase in London.
© Copyright IBTimes 2023. All rights reserved.