UK House Prices Rise as Rent Hits an All Time High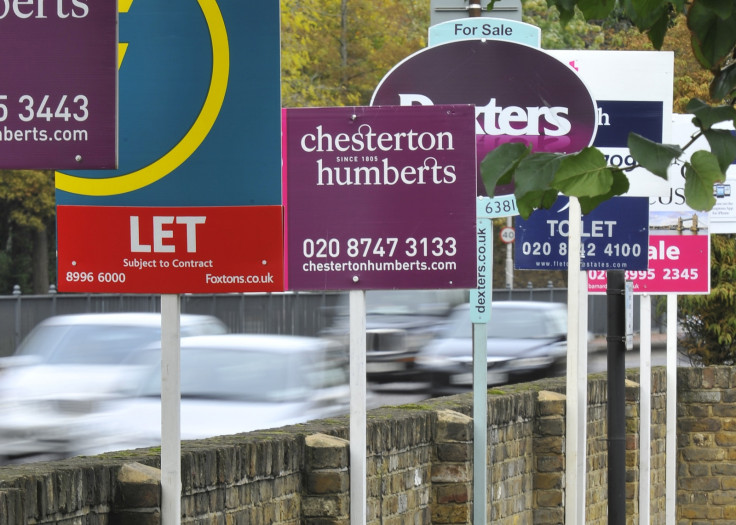 Renting a property across England and Wales has now hit an all-time high as average residential rents reached £768 per month [Figure 1].
According to the latest LSL Property Services' Buy-to-Let Index from the UK's largest lettings agent networks, Your Move and Reeds Rains, the significant jump in house prices across Britain also led to landlords' gross returns to jump 13.4% before mortgage or maintenance costs.
Figure 1
LSL Property Services
"Historically rent rises have broadly tracked inflation. And as the wider cost of living grows ever more slowly, so too has the cost of renting a home," said David Newnes, director of estate agents Reeds Rains and Your Move.
"That said, autumn is always a busy period for the lettings industry, and this has been no exception. Looking ahead, it is likely that rents in most parts of the UK will have now reached their seasonal peak – so as the market cools along with the autumn weather there may be opportunities for some tenants to pick up a favourable deal.
"Landlords predict slower rent rises to continue for at least a year. The latest LSL Landlord Survey shows expected rent rises of just 1.8% over the next twelve months, below the target rate of inflation.
"Another critical development in the rental market is the resurgence of demand in regions outside of London and the South East. Regions with a new charge of economic growth, like the North West or East of England, have now led annual rental growth on an equal basis with the capital for most of this year. London's rents were rising by 8% at the start of 2013 – but are now climbing at around a quarter of that pace."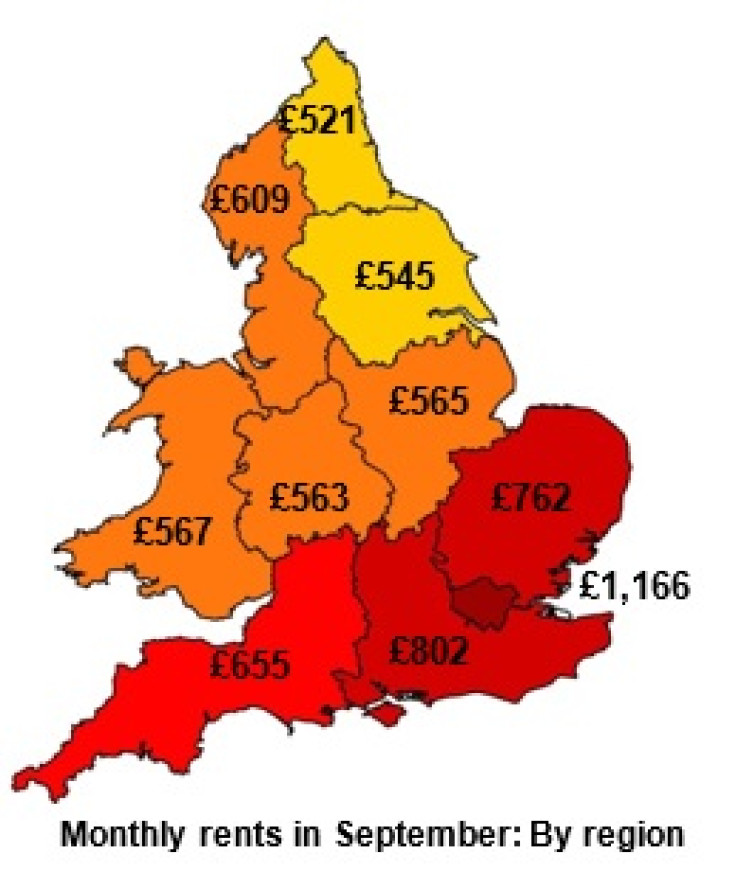 Figure 2
LSL Property Services
The latest data shows that rents in five out of ten regions of England & Wales are higher than a year ago with London producing a 2.2% increase in rent since September 2013 [Figure 2].
Despite London being the usual driver for increased house and rental prices in Britain, the east of England actually produced the fastest annual increase in rent, followed by the south west with 2.3%.
While, rents in the West Midlands are now 2.4% lower than a year ago, followed by an annual fall of 2.3% in the North East and rents in Wales dropping 1.1% compared to September last year, on a monthly basis none of the ten regions saw a drop in rent.
The average UK house price in August 2014 was at £274,000 (€345,052, $437,283), according to the Office for National Statistics.
This equates to the average property price of £285,000 in England, £172,000 in Wales, £143,000 in Northern Ireland and £200,000 in Scotland.
© Copyright IBTimes 2023. All rights reserved.