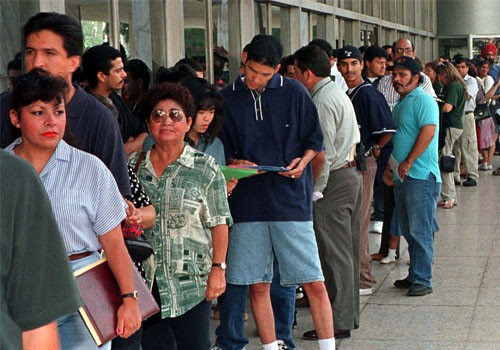 A government immigration advisory think tank has recommended the UK begin slowing the amount of foreign spouses coming into the UK to halt the "burden" on the benefit system.
The Migration Advisory Committee (Mac) said that if the proposal was made into law it would result in two thirds of foreign spouses being banned from coming to UK.
Under the recommendations, husbands and wives entering the UK from outside the EU will be expected to earn a minimum of £18,600 and £25,700, the point at which benefits, including housing and tax credits are withdrawn.
Chair of the Mac, Professor David Metcalf, said that "the higher figure is the typical income of a one adult household which should not be a burden to the state."
At current levels 40,000 foreign wives, husbands and partners were granted visas to join their family in the UK last year, but these numbers would be cut by between 45 per cent and 63 per cent under the plans.
"If the Government were to choose from between the range, we're talking about quite substantial numbers," Mr Metcalf said.
The Government asked the advisers to identify the salary a worker would need to earn to support a spouse or partner "without them becoming a burden on the state", he said.
The minimum salary could be even higher for those who wanted their children from outside the EU to join them, he said.
He added that the current threshold is equivalent to £13,700 before tax and "seems low considering the Government's desire to ensure new migrants settling in the UK are not a burden on the state".
"Our recommendations are made on a purely economic basis and we recognise that family migration is not determined by economics alone," he said.
"However our analysis suggests there is justification for raising the pay threshold."