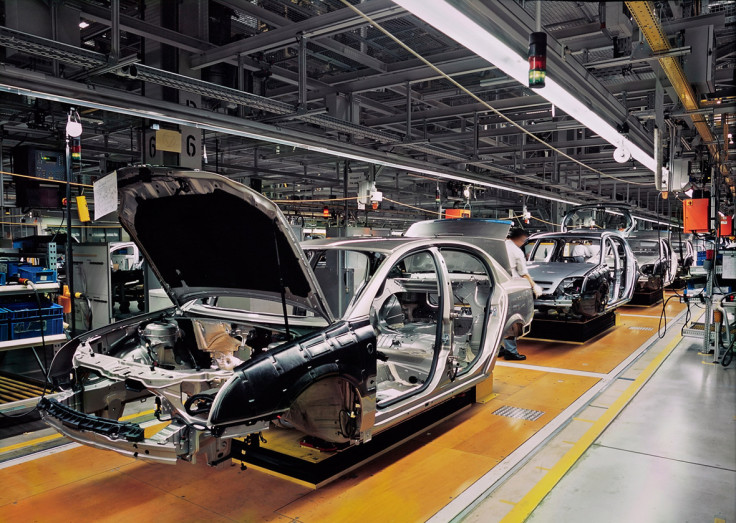 Britain's industrial sector performed much better than expected in November, with output growing across the majority of sectors, official data released on Wednesday (11 January) showed.
According to the Office for National Statistics (ONS), manufacturing production climbed 1.3% in November from the month before, compared with the 1% drop recorded in the previous month and beating analysts' expectations for a 0.5% increase.
On a year-on-year basis, production rose 1.2%, compared with the 0.5% decline recorded in October, and forecast for a 0.4% increase.
The largest contribution to the bigger than expected gain came from pharmaceuticals, which saw output increase by 11.4%, the ONS added.
Meanwhile, overall industrial production – a broader gauge of the industry – jumped 2.1 % in November, compared with an upwardly revised 1.1% decline recorded in October and surpassing analysts' expectations for growth to increase to 0.9%.
The figure marked the first expansion in three months.
Output in the oil and gas sector surged 10.3% from the previous month, staging an impressive rebound after recording a 9.8% decline in October.
On an annual basis, meanwhile, industrial production rose 2% from the corresponding period in the previous year, compared with an upwardly revised 0.9% decline in the previous month and forecast for a 0.6% increase as output increased across all four main sectors.
Despite the positive figures, economists warned the industrial and manufacturing sector were likely to act as a drag on the UK economy.
"We think production likely fell in December, despite the improvement in manufacturing surveys at the tail end of 2016, because unusually warm temperatures in December likely depressed output in the energy supply sector," said Samuel Tombs, chief UK economist at Pantheon Macroeconomics.
"As a result, industrial production likely fell for the second consecutive quarter in the fourth quarter—technically marking a recession for the sector—leaving the services sector as the sole locomotive of growth at the end of last year."
Howard Archer, chief UK and European economist at IHS Markit added: "Despite November's rebound, industrial production still may not have grown overall in the fourth quarter.
"Industrial production needs to have grown 0.4% month-on-month in December just to have been flat quarter-on-quarter in the fourth quarter. Encouragingly, December manufacturing surveys from the purchasing managers and the CBI were both healthy."
According to a survey released last week by IHS Markit Economics, Britain's manufacturing sector performed better than expected in December, expanding at the fastest pace in two-and-a-half years.
Markit's Purchasing Managers' Index (PMI) rose from 53.4 in November to 56.1 last month, marking the fifth consecutive month of expansion and exceeding analysts' expectations for a 53.3 reading. The figure was the highest on record since June 2014 and was well above the survey's long-run average of 51.5.