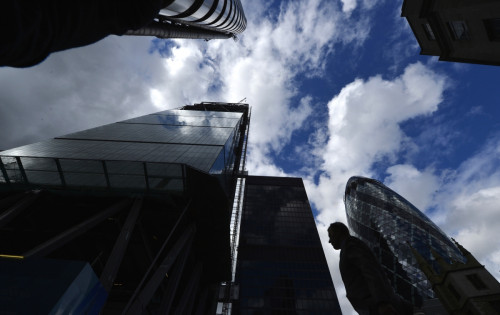 Britain could face a sooner-than-expected hike in interest rates after a survey showed that optimism among UK companies hit its highest level since 1992, with many firms planning a hiring spree.
Accountancy giant BDO's employment index hit 101.3 in January, its highest level since August 2008. The BDO index measures business sentiment through hiring intentions, which are riding high.
Overall, the index hit its highest level since it was created: 103.8 in January, up from 103.4 in December.
"UK business confidence has hit record highs as we enter 2014 and we expect the economy to grow rapidly in the first half of the year," said Peter Hemington, partner at BDO.
"Companies are raising headcounts in response to rising client demand and the data suggests that the unemployment rate is likely to fall below the Bank of England's (BoE) 7.0% threshold for considering raising interest rates in the very near future."
Britain's recovery from its slump after the financial crisis has become entrenched and consumer spending growth is set to hit its highest rate in over a decade during 2014, according to a forecast by the
Last month, the National Institute of Economic and Social Research (NIESR) upgraded its 2014 UK growth forecast to 2.5% from a previous 2% estimate.
Official figures show the UK economy grew by 1.9% in 2013, its fastest pace since 2007 at the dawn of the financial crisis.
Mark Carney, governor of the BoE, set a 7% threshold for the unemployment rate as the point at which he and the monetary policy committee (MPC) will consider raising interest rates.
The BoE's base rate is at its record-low of 0.5% since March 2009 as part of a broader ultra-loose monetary policy stance to support an economic recovery in the UK.
However, the unemployment rate has fallen far more quickly than the Bank of England anticipated. In the three months to November, the Office for National Statistics said unemployment fell to 7.1%.
According to NIESR's latest forecast, unemployment is set to fall below 7% in early 2014.