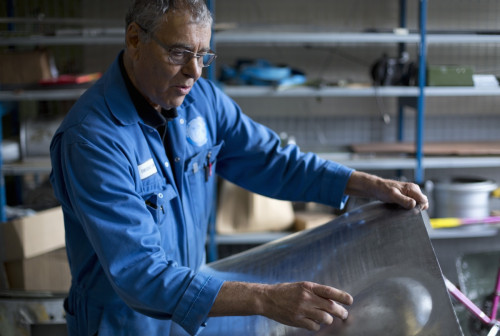 British manufacturers continued their strong recovery at the start of 2014 and a sudden spike in global demand for UK exports means the "long-awaited rebalancing of economic growth may also finally be within sight".
Markit's UK manufacturing purchasing managers index (PMI) fell slightly in January to 56.7 from the previous month's reading of 57.2, but was still well above the neutral 50 figure and into robust growth territory.
Chancellor George Osborne had hoped that the UK recovery from its post-financial crisis slump would be driven by trade as the economy shifted away from its disproportionate reliance on household consumption.
However a global downturn in the UK's key markets, in particular the eurozone sovereign debt crisis which afflicted the country's biggest trade partner on the continent, flattened demand for British exports. Trade has remained flat as a result.
"UK manufacturing made a strong start to the new year, continuing the robust upsurge in production seen at the tail end of 2013," said Rob Dobson, senior economist at Markit, which compiles the monthly surveys alongside the Chartered Institute for Purchasing and Supply (CIPS).
"The long-awaited rebalancing of economic growth may also finally be within sight. Recent months have seen the largest surge in demand for UK investment goods for two decades, while new export orders are rising at one of the fastest rates ever recorded by the survey as global demand also undergoes a broad-based upswing."
Britain's economy grew by 1.9% across the whole of 2013, according to the Office for National Statistics (ONS), its fastest rate of expansion since the dawn of the financial crisis in 2007.
"The continued improvement in global market conditions has ushered in a broad based and fully fledged recovery in manufacturing," said David Noble, chief executive at the CIPS.
"Sustaining growth close to November's near record numbers, the makers' march continued in January 2014, embodied by ever faster rates of new business growth and ongoing increases in employment levels.
"Whilst domestic demand continues to climb, it is the expansion overseas that promises continued growth. The illusive export market has long been heralded as the key to unlock UK economic growth and in manufacturing appears to be coming to fruition, with new business rates climbing fastest in nearly three years."