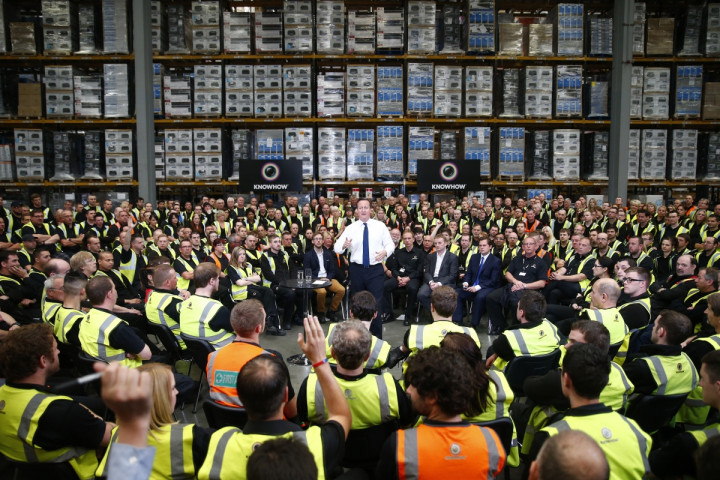 The UK "job boom" could be hindered by a lack of workers as permanent staff availability declined further in May.
According to research from the Recruitment and Employment Confederation and KPMG, the rate of deterioration accelerated to the sharpest rate since November 1997.
The Report on Jobs, which questioned recruitment consultancies in the UK, found that 41% of respondents low permanent staff availability, compared with just under 8% that signalled a rise [Fig 1].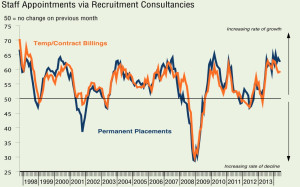 The research also revealed that the South posted the sharpest fall in permanent staff availability in May, although rates of decline were marked across all four English regions.
Temporary/contract staff availability was also down markedly, with the latest drop only slightly slower than April's 13-year record.
"The UK's jobs boom continues with vacancies increasing as employers look for new workers to meet increasing demand and to replace staff that have been snapped up by competitors," said Kevin Green, the chief executive of REC.
"The creation of these jobs, combined with the return of job fluidity, is creating a dynamic labour market.
"However, the big issue remains that employers are finding it hard to find the talent and skills they need."
The findings come after separate research from the Office for National Statistics (ONS) found that the UK's labour market is continuing to tighten as a shortfall of prospective workers is likely to push real wages up.
The official research body's analysis found that both the UK's headline unemployment and inactivity rates have fallen relatively sharply in recent quarters.
The unemployment rate among those aged 16 and above fell from 8.2% in the three months to March 2012, to 7.8% in the three months to March 2013 and has since fallen a further percentage point to 6.8% in the three months to March.
The ONS explained that this mean there is less spare capacity in the country's labour market as more and more people find work.
The Report on Jobs also revealed that, although easing slightly from April's 81-month high, the rate of growth in permanent salaries remained considerable in May as the index hit 63.9, down from 64.7 the month before.
An index reading above 50 signals a higher salary than the previous month and readings below 50 signal a decline in wage growth.
Temporary/contract staff hourly pay rates meanwhile rose at the fastest pace since December 2007 as the index rose to 57.2 in May, up from 56.5 the month before.