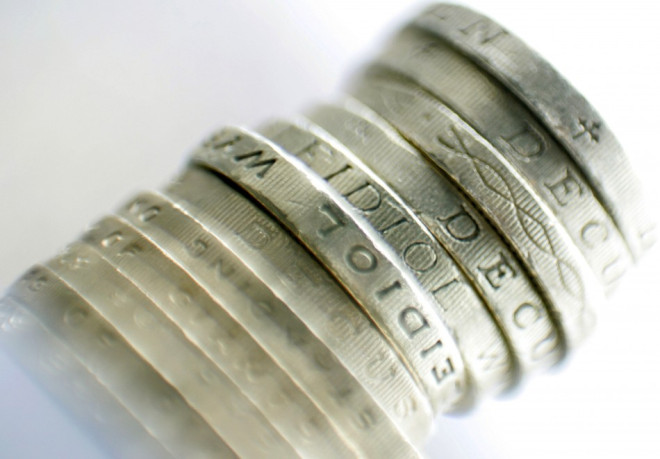 The squeeze on UK household incomes is tightening again after inflation rose in April.
Consumer price index (CPI) inflation lifted to 1.8% in the month, up from 1.6% in March, according to the Office for National Statistics (ONS).
That compares with just 1.3% annual growth in pay for the three months to the end of March, excluding bonuses, meaning wages are still in real terms decline.
"Increases in transport costs, notably air fares, sea fares and motor fuels, provided the largest contribution to the rise in the [CPI inflation] rate," said the ONS.
It added that the largest offsetting factor was a fall in food prices.
"CPI food price inflation may slow a bit more in coming months but probably will be rising again around year-end given the recent pick-up in agricultural commodity prices," said Michael Saunders, UK economist at Citi.
"The downward effect on inflation from utilities, taxes and regulated prices is now largely past. Moreover, with rapid economic growth and rising capacity use, core inflation is unlikely to slow significantly in coming quarters.
"Hence, we believe the recent downtrend in CPI inflation is now probably over, with the year-on-year rate likely to be roughly stable at about 1.75% in the rest of this year, edging up to 2% next year."
The "cost of living crisis" as it has been dubbed by the Labour party is at the centre of a debate around the UK's strengthening economic recovery.
Critics of the government say the recovery, which the Bank of England predicts will see GDP growth of 3% in 2014, is not filtering down to ordinary Britons.
They point to the ongoing real terms fall in wages, as prices increase faster than pay, and spiralling household bills such as gas and electricity prices.
But the government says the recovery is starting to trickle down to earnings, with the fall in pay expected to stop before the end of 2014.
And pay in the private sector is rising faster than prices, but the overall picture is weighed down by a continuing pay freeze in the public sector under the government's austerity programme of spending cuts.