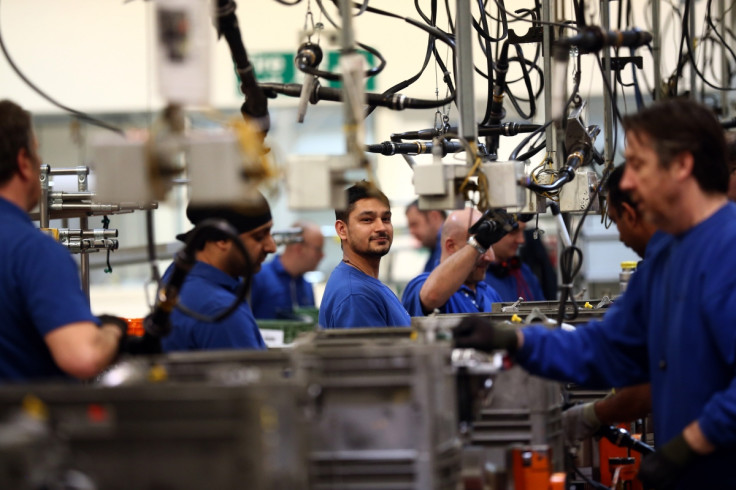 Conditions in the UK manufacturing sector improved more than expected in January, boosted by a sharp increase in output at large manufacturers, although exports declined, figures released on Monday (1 February) showed.
The monthly Markit/CIPS manufacturing purchasing managers' index climbed to a three-month high of 52.9 in January from 52.1 in December, exceeding forecast for a 51.6 reading, as factories increased output at their fastest pace since June 2014.
The sub-index tracking new orders also rose, edging 0.2 points higher to 52.5, while the new export orders index remained below 50 and eased to its lowest level since June, and manufacturers cut headcounts at the fastest rate since February 2013.
"The domestic market remains the key growth driver. Even after recent easing in the exchange rate, a number of manufacturers are still finding that the strength of the pound against the euro is impacting order inflows," said Markit's senior economist Rob Dobson.
"Subdued growth, rising global headwinds and a lack of inflationary pressure provide further cause for the Bank of England to push its first rate increase into the back and beyond of 2016."
The manufacturing sector failed to contribute to the UK's economic growth throughout 2015 and analysts warned the feel good factor generated by January's figures was likely to be short-lived as the sector is expected to face headwinds in the short-term future.
"Given the high level of sterling relative to its recent past and the continued weakness in overseas demand, any near-term improvement in the manufacturing sector is likely to be moderate," said Scott Bowman, UK economist at Capital Economics. "However, the more recent fall in the pound will provide some welcome relief for manufacturers in time.
"What's more, we expect sterling to depreciate further on a trade-weighted basis and that global growth will pick up slightly in 2016, so prospects should improve as the year progresses."