Britain losing edge as base for manufacturers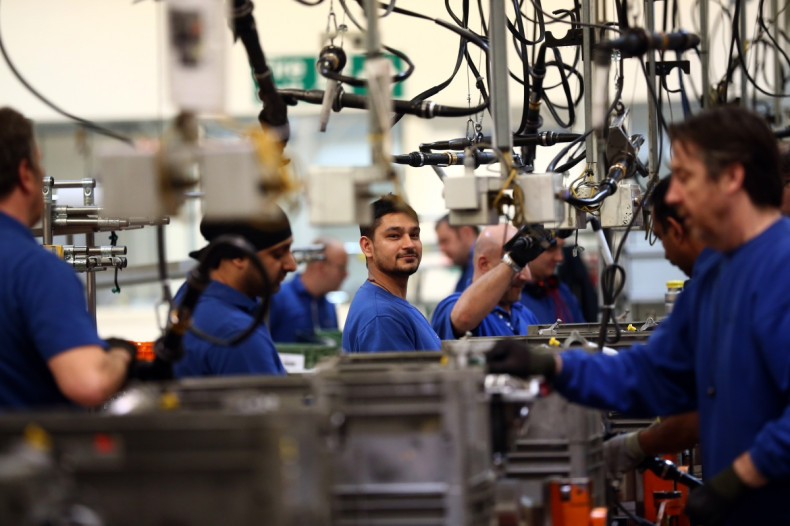 Britain is becoming an increasingly less competitive place for manufacturing businesses, a new industry survey has shown.
According to the annual EEF/Aldermore survey, the percentage of companies considering the UK as a competitive location for producing goods fell from 70% last year to 56% in 2016, while 36% of manufacturers indicated upward pressure on business costs posed a risk to growth.
EEF, which represents over 5,000 firms across the manufacturing, engineering and technology industries, said the results of the survey should act as a warning for the government. Over the last two years, Britain's economy has grown at a faster rate than those of most other rich countries but while the service sector has led the recovery, the performance of the manufacturing sector has fallen short of government's targets.
"Last week's warning from the Chancellor about a dangerous cocktail of economic risks chimes with concerns reported by manufacturers," said EEF's chief executive Terry Scuoler.
"With worries also extending to the competitiveness of the UK business environment this is a wake-up-call and I would urge the Government to continue to work proactively with industry to mitigate risks and boost opportunities for our sector."
Of the 286 executives who took part in the survey, 44% said their company faced more risks than opportunities in the year ahead, with just 23% believing opportunities will outstrip risks over the next 12 months.
Manufacturers were far from optimistic over the global outlook, with 40% expecting economic conditions worldwide to decline even further, while 33% expect the industry to improve and 32% of the respondents forecast an upturn in economic conditions in the UK.
However, there was some good news for the sector, as despite the strong currency headwinds, 55% of manufacturers expect to increase productivity, while 43% expects UK sales to grow and the same percentage forecast an increase in exports.
To boost growth, 41% of businesses said they will be focusing on increasing investment in technology and innovation, while 39% will aim to tap into new export markets and 37% said they will collaborate with customers and suppliers to ensure supply chain flexibility.
"Manufacturing plays an important role in the UK economy and many manufacturing businesses, both large and small, are amongst the nation's leading exporters," said Carl D'Ammassa, group managing director of business finance at Aldermore.
"It is good news then that those manufacturers in a position to invest are generally able to secure the external finance that will enable them to do so.
"This should help to mitigate some of the anticipated risks and facilitate planned investment in technology and innovation, and also continue to reinforce the industry's vital role in driving the UK's ongoing economic recovery."
The survey added British manufacturers could face very difficult decisions over 2016, with 35% of the respondents citing organisational changes as a priority for 2016, while workforce restructuring and 'across the board' cost-cutting were high on the agenda for 34% and 31% of the businesses surveyed respectively.