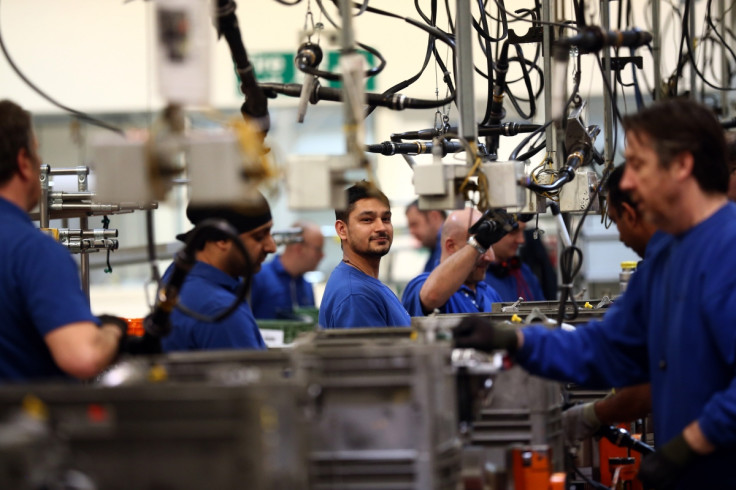 Despite the ongoing manufacturing slump in Britain, firms in the sector are confident about the future. However, management is not planning far ahead enough, according to a survey by industrial equipment provider Fanuc UK.
From a sample of 200 manufacturers representing the British industrial landscape, the survey conducted between 28 August and 3 September revealed almost a quarter of firms surveyed do not plan for the implementation of new technologies. This shows they are often not as prepared for the future as they should be, despite the fact that 86% say they are confident about the outlook for the sector.
Almost all companies surveyed by Fanuc also admitted they do not see staff training as a core part of the business. However, manufacturing tycoon and Jaguar Land Rover director Mike Wright told IBTimes UK that in-house training was of vital importance for advanced manufacturing.
And Tom Bouchier, Fanuc UK managing director, said: "Manufacturers need to start placing more emphasis on investment in people. New technologies, including the Internet of Things and smart factories, are changing the nature of the workforce and businesses need to consider how to retain and attract talent in order to evolve."
Half of the companies surveyed said the most important technology for manufacturers is production line automation, while 39% said they think IT is the most important division. Moves to adapt to new technology are mainly driven by business owners and customer demand.
Bouchier added: "The findings reveal that one of the top barriers to success for many manufacturers is staying ahead of the competition. Manufacturers can only do this if a dual approach is taken: increasing efficiency through technological innovation, coupled with a training and development programme to upskill staff into other areas of the business."