UK Mental Health: Barclays, BT and Royal Mail Team Up to Target Depression in the Workplace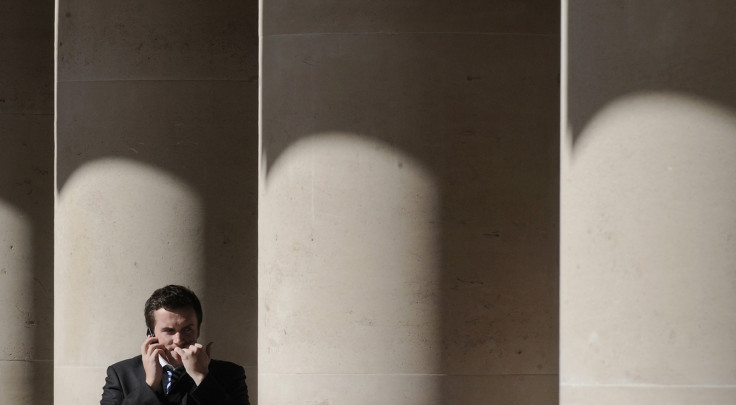 Some of Europe's top business leaders, from the likes of Royal Mail, Barclays and BT, have backed a new charter designed to target depression in the workplace.
The charter, based on six key principles that share workplace best practice, was unveiled at the first European Business Leadership Forum to Target Depression in the Workplace.
"We know that depression has a huge economic impact, costing European employers an estimated £77bn [$124bn, €97bn] a year and now it's time to act," said Moya Greene, the chief executive of Royal Mail.
"Guiding companies across Europe to implement best practices which manage the effects of depression will help to increase employee productive capacity and, more importantly, lighten the burden of depression on employees and their families".
The charter encourages the development of company policies, programmes and practices to target depression.
It has been endorsed by major employers, including Barclays, BT, H. Lundbeck A/S, Luxottica, Nature Publishing Group, Ogilvy & Mather, Royal Mail and Unilever.
Lord Gus O'Donnell, a former UK Cabinet Secretary and non-executive chairman of Frontier Economics, said: "Depression is a workplace issue that is both prevalent and destructive, yet many employers do not know how to tackle the problem.
"We believe this Charter is an important step towards validating workplace policies and practices so we know what really works when supporting employees who are dealing with the effects of depression."
The news comes after research from the World Health Organization found that depression, the leading cause of disability worldwide, affects 350 million people and has a direct impact on company profit due to presenteeism (attending work while ill) and absenteeism (taking time off work).
Elsewhere, the European Depression Association revealed that one in 10 workers take time off work due to depression, with 36 working days lost per depressive episode.
The Six Principles of the European Business Charter
1. A Healthy, Prevention-Focused Workplace
2. An Informed and Understanding Workplace
3. A Well-Trained, Responsive Workplace
4. An Open, Safe and Secure Workplace
5. An Adaptive, Supportive Workplace
6. A Workplace with Ties to Community Care and Key Influencers
© Copyright IBTimes 2023. All rights reserved.