The U.K. producer price index for home sales of manufactured products rose 3.6 percent in the year to March 2012, compared to a growth of 4.1 percent in February, according to the latest data released from the Office for National Statistics (ONS).
Between February and March the output price index increased 0.6 percent with no change from the previous period. The growth in price index was driven by the petroleum products, tobacco, alcohol and other manufactured products.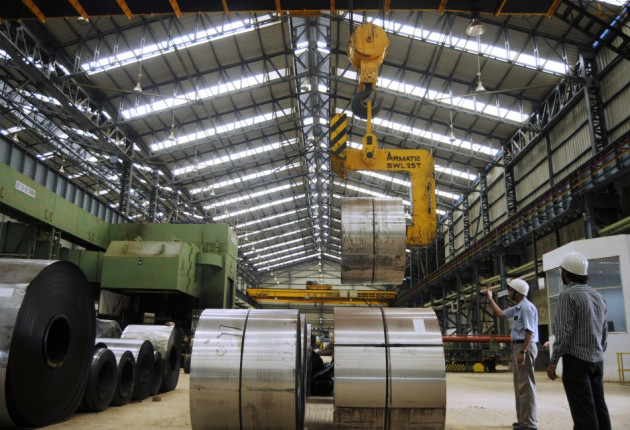 Input price index grew 5.8 percent on the year, compared to a growth of 7.8 percent previous month. However, output and input price slowed less than analysts' expectations and highlights the risks to the central bank's prediction that consumer price will decline below its 2 percent target in 2012.
The total input price index rose 1.9 percent, compared to a rise of 3.8 percent between February and March 2011. The growth was mainly driven by price rises in crude oil and other imported materials which were offset by price falls in fuels and home produced food, said ONS.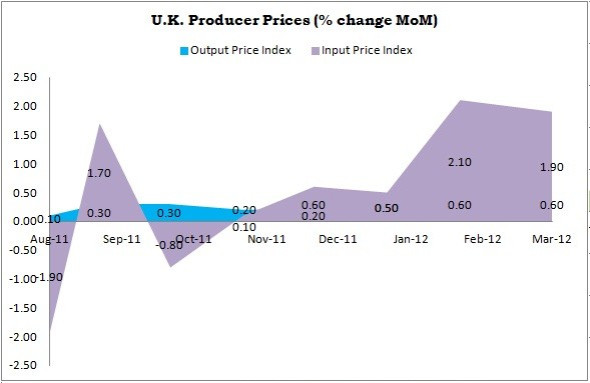 "The headlines are worse than the underlying numbers. The core figures are still relatively muted - 0.1 percent - which is not a worry. It does come after a fairly sizeable increase the previous month, and I think when you look at headline numbers they can look a bit scary ... but part of that of course is due to fuel prices which have gone up over the course of February and March. That's also reflected in higher input prices, the rise in oil prices will have had an impact there," said George Buckley from Deutsche Bank to Reuters.