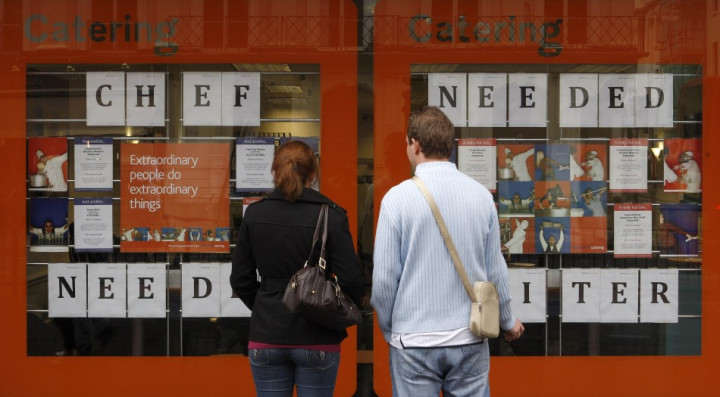 Britain's economy will barely grow over the next four quarters, according to a Reuters poll of economists, meaning the Bank of England is likely to pump billions of pounds more into it via quantitative easing.
The survey comes as one of the bank's top policymakers cautioned that the country could face an unprecedented triple-dip recession.
Economists think that the UK economy will grow by between just 0.2 and 0.4 percent over four quarters following the three months to September, when GDP is expected to bounce off the back of a positive base effect from lost output during the jubilee public holiday and a boost from the London 2012 Olympics.
The bank's quantitative easing programme stands at £375bn, but 70 percent of those polled think an extra £50bn will be injected soon. Most think that will happen in November.
"Indicators suggest the economy is barely achieving some growth, which means the BoE will probably have to downgrade its growth forecast again - and continue to add to stimulus with more QE in November," Azad Zangana at Schroders said.
Gradually falling inflation, which hit 2.5 percent in August, has given the bank more room to move on easing.
However Martin Weale, external member of the bank's monetary policy committee which sets the quantitative easing target value, has expressed caution over adding more money into the economy.
"It is certainly not self-evident to me in the light of the apparent stickiness of inflation that substantial extra support for the economy would be compatible with the inflation target," said Weale.
Britain has struggled to lift out of recession, which it double-dipped into at the end of 2011 and extended into June with a -0.4 percent contraction in the latest quarterly reading.
Depressed domestic demand, continued crisis in the eurozone, slowing growth in key emerging economies, and public sector austerity are all weighing heavily on the country's output.
International Monetary Fund (IMF) forecasts for the UK economy were slashed to a -0.4 percent decline across the year in 2012, down from previous predictions of 0.2 percent growth.
Chancellor George Osborne warned in a recent speech that the recovery was taking longer than the government had hoped as he paved the way for more austerity.