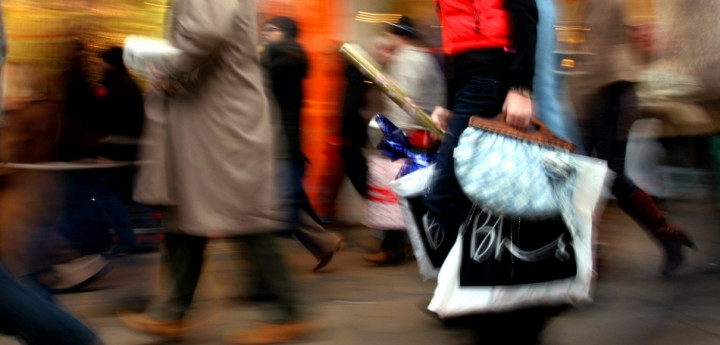 The struggling British sector received a boost in sales, after almost half of UK retailers reported that their sales volumes were up last month on a year earlier, according to a benchmark industry survey.
According to Confederation of British Industry (CBI) research, 47 percent of retailers said business sales were up that month, while only 17 percent reported that sales fell during the same period.
Retailers also expect sales to be just as robust in the following month, as optimism grows ahead of a crunch Christmas for the beleaguered retail sector, which has seriously suffered from the wider economic downturn.
"It is great news that last month's sales growth has continued into October, at a much faster pace than expected, and that this momentum is expected to continue next month too," said Anna Leach, head of economic analysis at the CBI.
Falling inflation, which dropped to 2.2 percent in September, should ease the pressure on household finances and may help stimulate consumer spending as confidence improves.
Retailers have struggled to weather the economic storm, with the shop vacancy rate on Britain's high street at their peak.
A high cost of living over the past year, job fears, the looming threat from the eurozone, and a domestic recession snuffed out consumer activity.
As a result retail sales dropped and stock stayed on the shelves, with shops discounting heavily in a desperate bid to lure consumers into their stores, though this largely failed.
However with the economy out of recession and robust employment data, as well as falling inflation, retailers are now hopeful that a boost to festive trading will help recover some of the lost ground.
---
Follow @shanecroucher