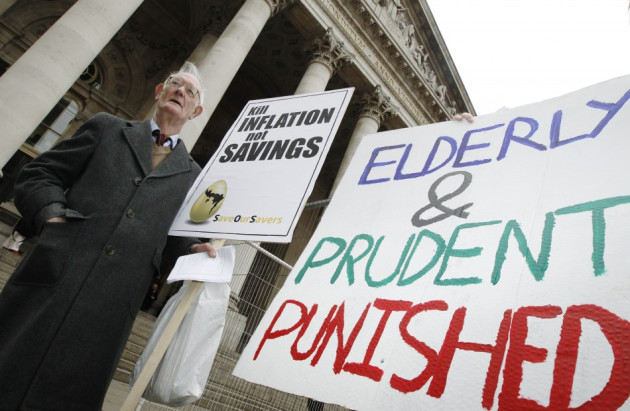 The cost of living in Britain rose 0.4 percent in September, slowing the annual increase to 2.2 percent but keeping the figure past the Bank of England's preferred inflation target for almost three consecutive years.
The annual increase shows the slowest pace of inflation since 2009, according to the Office for National Statistics, owing to a steep decline in year-on-year gas and home energy prices. The annual rate compares to a 2.5 percent increase in August.
The biggest monthly change in the ONS data was for clothing and footwear prices, which rose 4.7 percent on the month as back-to-school shoppers stocked up for the year. The biggest monthly decline was a 1.3 percent fall in transport costs.
However, the overall headline rate decline is to some degree misleading, as it represents a change in the overall cost of living in September of 2011, when inflation hit a peak of 5.2 percent thanks to big spikes in home energy prices. Gas and electricity providers in the UK are planning price increases of around 6 percent to 9 percent a year in the coming months, lifting the annual "dual fuel" bill for British Gas customers by £80 and RWE npower customers by £109 - an "unwelcome" and "disappointing" change, according to Energy and Climate Change Minister Greg Barker.
The ONS data will add a further layer of complexity to Bank of England Governor Mervyn King's next interest rate decision, scheduled for 8 November, and the Bank's Quarterly Inflation Report.
Its last forecast suggested inflation would stay above its preferred 2 percent target until at least this time next year before accelerating again into an average pace of 2.1 percent in 2014.
With the UK still mired in a steep "double-dip" recession, higher consumer prices - and the impact it has on disposable consumer income - will weigh heavily on King and his Monetary Policy Committee colleagues as they decide how best to entice growth and encourage demand. So called "sticky" inflation, as it has been recently described by MPC member Martin Weale, could prevent the Bank of extending its current £375bn programme of quantitative easing or cutting the Bank's key lending rate from its current record low of 0.5 percent.