UK retail sales pick up in August but challenges remain
Like-for-like sales up 1.3% from a year earlier following a 0.9% increase in July.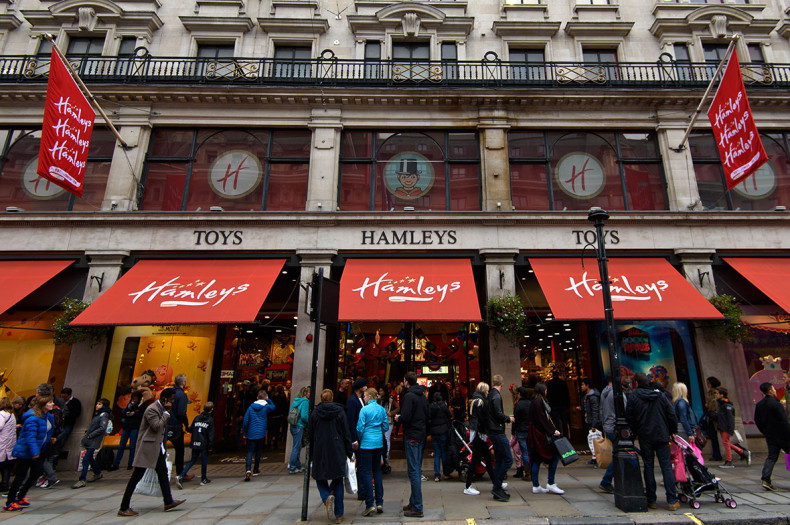 Retail sales in the UK rose at the fastest pace since the Easter holiday in August despite consumer spending coming under pressure from mounting inflation, a new report has said.
The British Retail Consortium (BRC) and KPMG said like-for-like retail sales, which strips out the changes in floor space, were up 1.3% compared to a year earlier following a 0.9% increase in the previous month.
Total sales were up 2.4% in August, quicker than the 1.4% expansion recorded in July.
BRC chief executive Helen Dickinson said the rise in sales was driven by increased consumer spending on homewares, autumn clothing ranges and children's clothes and footwear heading into the new school term.
However, she warned that retailers faced "stark challenges", with consumer spending predicted to continue shrinking over the coming months due to a rise in employee pension contributions.
"These figures tell a less positive story about the health of consumer spending than it might seem at first glance," Dickinson said.
"Non-food sales have only just recovered to levels seen two years ago, after a dismal August in 2016; while strong figures for food are largely the result of rising prices, leaving growth in volume terms weaker than last year."
Dickinson urged Whitehall to clinch a tariff-free trade deal with the European Union to ensure the availability of affordable, quality products for shoppers following Brexit.
The BRC report showed that food sales were up 3.2% in the three months to August period, mainly due to higher prices, while non-food sales were up 0.9%.
Don Williams, a retail partner at KPMG, said: "Retailers have managed to achieve stronger than expected growth, however adding to this could be the fact that consumers appear to be turning a blind eye to the potential crush on spending power to come.
"The industry now needs to overcome further devaluation of the pound and the increased costs therein."