A strengthening euro is complicating the European Central Bank's efforts to scale back and then exit from its monetary stimulus efforts.
For weeks, financial investors had been expecting the bank and its president, Mario Draghi, to give some signal after their policy meeting on Thursday about when they expect to start winding down the stimulus program.
But a recent surge in the euro, which can hurt exports and weigh on the economy, and the fact that inflation remains below the 2% target have dampened those expectations.
Analysts are now wondering whether Draghi will reveal very much or anything at all in terms of concrete guidance for when to start phasing out the stimulus — for fear of driving the euro even higher.
The stimulus program is credited with helping turn around the 19-country eurozone economy, which is now growing at a brisk pace. So investors are keen to know when the program will start being wound down, and how quickly. In the past, talk of tapering off stimulus has caused stocks to fall and the euro to rise.
The euro has gained 13% in value this year against the dollar, to $1.19, and briefly traded above $1.20 last week. The exchange rate jumped after Draghi said in June that the ECB would ease off its stimulus in tandem with a recovering economy.
An end to the stimulus would mean higher long-term interest rates, and more returns for holding euro-denominated fixed-income investments; that tends to drive up demand for the currency. A stimulus exit would also mean higher returns for savers and more borrowing costs for governments and businesses — including some zombie companies that have been kept afloat thanks to low rates.
Yet Draghi can only postpone the stimulus exit for so long. That is because the program consists of €60bn ($72bn) per month in purchases of government and corporate bonds. And analysts estimate that the bank will run out of eligible bonds to purchase next year.
"While a clear tapering hint at this week's ECB meeting could send the euro even higher, potentially undermining the recovery, room to postpone tapering is limited due to bond scarcity," said Carsten Brzeski, chief economist for Germany and Austria at ING bank.
"Therefore, we expect Draghi to strike a cautious balance between giving first clear hints about the upcoming tapering and dovish sounds in order to calm" foreign-exchange markets. "Dovish" is central bank jargon for being inclined toward more stimulus rather than less.
The central bank has been purchasing government and high-quality corporate bonds since March 2015 in an effort to push up inflation from alarmingly low levels. The ECB buys the bonds from banks using newly created money, pushing that added money into the banking system and, it is hoped, into the economy through credit to businesses and consumers. The ECB has also lowered its short-term interest benchmark to zero.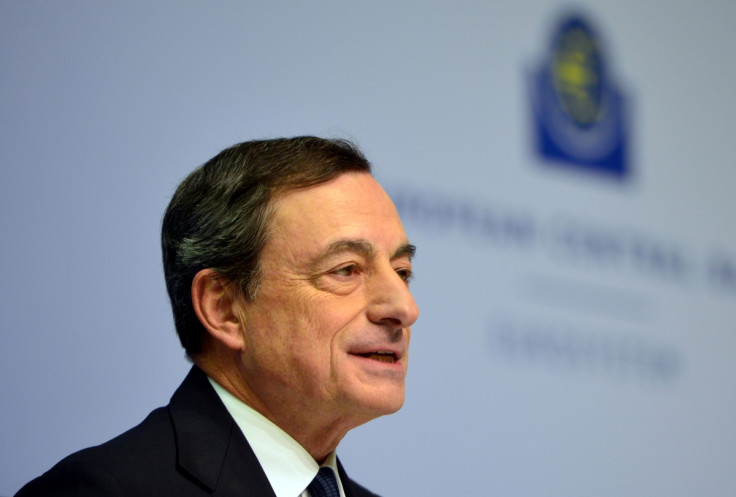 The result, in theory, should be more inflation. The annual inflation rate has indeed risen from below zero to 1.5% in August, but remains below the ECB's goal of just under 2%. The ECB's current stance is that the purchases will continue through the end of this year and longer if needed, and that they won't end abruptly but will be phased out in some fashion, while the benchmark interest rate will stay at zero for a while after that.
Franck Dixmier, head of government bonds for Allianz Global Investors, said the ECB board seems divided between members who want a stepwise, pre-announced taper next year and those who want a more flexible approach in which the bank would reduce purchases as the economic outlook improves.
"Investors should not be surprised if the ECB announces plans to extend its buying program into 2018 and begin its progressive tapering process next year — all while maintaining the suspense on how it intends to do so," Dixmier wrote in a preview of Thursday's meeting.
"All in all, it is important for the ECB to play for time by maintaining some ambiguity on its intentions."