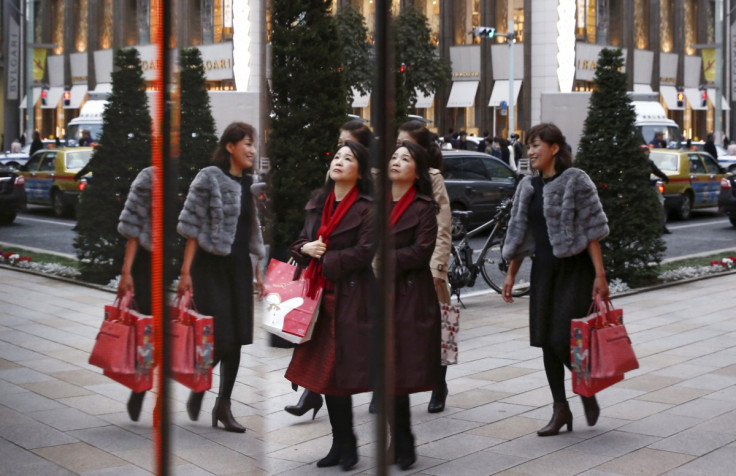 UK retail sales increased more than expected in April, according to official figures released by the Office for National Statistics (ONS) on Thursday (19 May). The volume of retail sales, including auto fuel, increased 4.3% year-on-year compared with analysts' expectations for a 2.5% gain and with an upwardly revised 3% advance in the previous month.
On a monthly basis, the quantity bought in the retail industry rose 1.3%, beating expectations for a 0.6% increase. March's figure was revised upward to show a 0.5% decline compared with the 1.3% drop that was originally reported.
Meanwhile, excluding auto fuel, retail sales surged 4.2% year-on-year, comfortably above consensus forecast for a 2% gain and compared with an upwardly revised 2.6% rise in the previous month. On a month-on-month basis and excluding fuel sales, retail sales reversed the 0.7% decline posted in March to climb 1.5%, exceeding analysts' forecast for a 0.7% gain.
The ONS added average store prices including petrol stations fell by 2.8% year-on-year in April, while the amount spent in the retail industry rose 1.2% year-on-year and 1% month-on-month.
The value of online sales, meanwhile, increased by 9.3% year-on-year last month and climbed 1.7% compared with March.
However, despite the better-than-expected figures, analysts suggested the feel-good factor in the retail industry could be short-lived.
"We still suspect that consumers will be more cautious in the near term," said Howard Archer, UK and European economist at IHS Global Insight.
"Consumers have been benefiting from high and rising employment, together with decent purchasing power underpinned by negligible inflation. However, these factors have become less favourable recently."