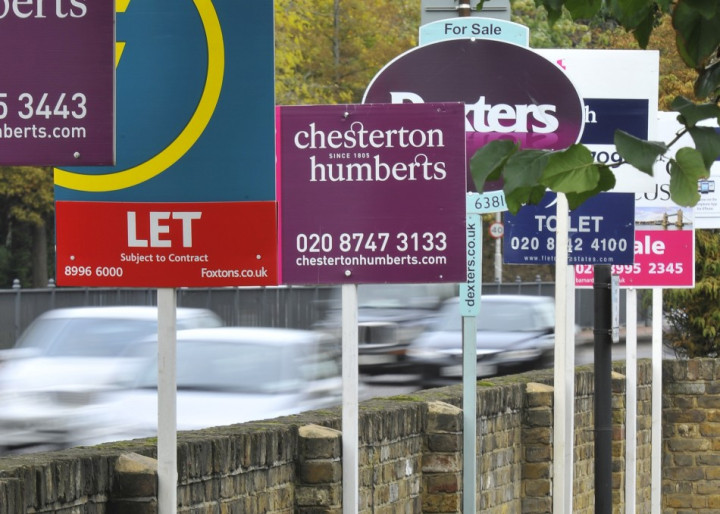 Average house prices in the UK have declined in December due to the winter slowdown, but they will bounce back in 2013 helped by increased competition among mortgage lenders and shrinking supply of homes, according to a survey by a leading property website.
In December, the property market witnessed the biggest fall in average asking prices for more than a decade, declining 3.3 percent to £228,989 ($370,417, €281,584), property website Rightmove's House Price Index reveals. Bucking the general trend, the East Midlands posted a month-on-month increase in home prices.
Despite the fall in December, average prices were up 1.4 percent across the whole of 2012.
Rightmove said it expects the slow recovery to continue through 2013, rising 2 percent across the nation. Lenders will be encouraged to make more credit available by the Funding for Lending scheme, and a desire to hit lending targets in the first half of 2013.
"On top of the small uplift seen in 2012, we anticipate a further marginal but encouraging boost to mortgage lending giving the wider market a generally more positive outlook next year. This will be particularly welcomed by frustrated first-time buyers," said Miles Shipside, director and housing market analyst, at Rightmove.
A shortage of sellers amid higher demand is expected to push up prices. There has been no significant increase to the 1.2 million new listings seen in each of the last three years, according to Rightmove.
"If the object is to house the nation, new build starts remain at worryingly low levels. There is unlikely to be a return to the volumes built pre-credit-crunch without a major jump in mortgage availability, a tougher challenge in the north of the country than the south," Shipside added.
However, prices will be cheaper in real terms with inflation running at more than 2 percent.
In London, where prices have gone up by 7 percent since a year ago, asking prices are expected to grow by around 3 percent over 2013. The South will also a see a 3 percent growth, while the North will have a marginal 1 percent increase in asking prices.
Earlier, the Royal Institute of Chartered Surveyors also projected a 2 percent increase in house prices over 2013.