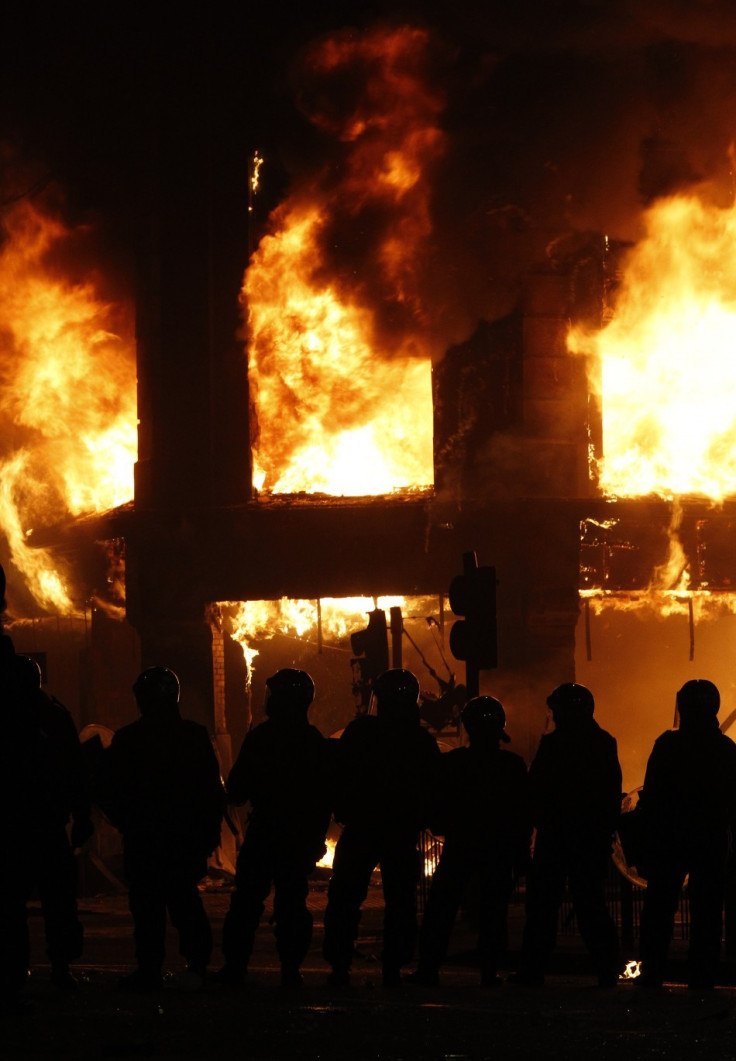 The UK has seen a week of violence and destruction that has sent fear and outrage through the population of England's major cities. Criminals tore through the streets of Birmingham, London and Manchester, causing thousands of pounds worth of damage with five people confirmed dead as the police struggle to reclaim the streets.
The rioting was sparked in Tottenham after news emerged that the Met Police, with support of Operation Trident, had killed an alleged gangster. Mark Duggan was shot by police in Tottenham on Thursday. It was believed that Duggan was armed, but the Independent Police Complaints Commission has said he didn't fire at police.
The violence continued across London with Croydon, Ealing, Enfield and Hackney hit hardest by criminals on Monday night. The violence in Hackney sparked a night of severe unrest in London's boroughs. At around 4:30 p.m., a youth was detained by police in Hackney and it is alleged that the violence broke out from there. Rioters and looters stormed the streets of Hackney and police struggled to deal with the sheer volume of people intent on causing as much crime as possible.
In Croydon, Reeves Furniture Store was burned to the ground as looters made their way through the streets looting and setting fire to buildings. Buses and cars were set alight and shops in West Croydon were looted. In some of the worst scenes of the riots, fires burned through the night.
Ealing saw some shocking scenes as cars and buildings were set ablaze as rioters took control of the leafy suburb. Residents tried to remonstrate with the rioters but one man was set on by the hooligans. The man, Richard Mannington Bowes, 68, died in hospital on Friday after being rounded on by youths. One man has been arrested in connection with the death.
Two youths and a man have been arrested on suspicion of murdering Haroon Jahan, 21, and brothers Shazad Ali, 30, and Abdul Musavir, 31 in the central English city early on Wednesday.
The deaths were described by Cameron, who visited Birmingham and Wolverhampton on Wednesday, as a "dreadful incident" and followed the killing of Trevor Ellis, 26, who was shot following a car chase in Croydon on Monday.
Here is a selection of videos from the week of violence on the streets of the UK.