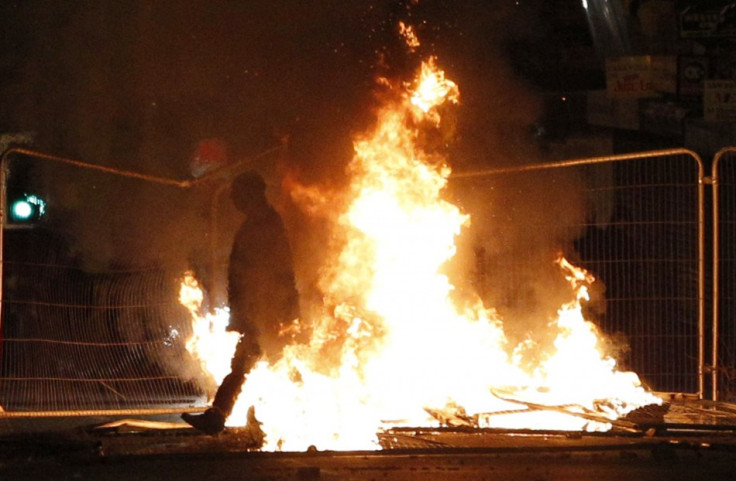 The time has surely come for MP's and politicians to exit their Westminster bubble and work hard with local communities and reformed criminals to truly understand why the riots took hold of the streets of Birmingham, London, Liverpool and Manchester this week.
As the emotion of the events of the past couple of days passes, the government has a duty to understand the reasons for these acts of criminality. It is too easy for David Cameron and other cabinet members to say that these acts were due to sheer criminality. There are deeper lying issues that we may not want to confront but we must if we want to rule out the possibility of such events ever happening again on the streets of England's biggest cities.
There can be no excuse for what happened but we can't sit in an ignorant bubble and suggest that people are just bad people. Clearly some saw an opportunity to steal and the courts will deal with them. However, it does not explain the widespread violence in communities that do not have massive gang or violent problems.
Many residents were horrified to see the violence reach Ealing and Clapham Junction, two areas with large professional populations. A postman, a teacher and a daughter of a millionaire have been arrested and charged with offences during the riots. It is clear that it is not a fight between the unemployed and the employed, nor between the so called rich and the so called poor. It is much more than that.
By returning to the rhetoric of criminal behaviour, it provides the government and the Labour party with a clear ease of passage. Simply, the problems in our urban areas are too difficult to deal with, too difficult to confront so the government will ignore them. It is easier that way. For too long youths have been ignored in the UK, youths have been ostracised and is it little wonder than many believe they have no role the future of Britain? That is the root of this problem - something governments over many years and leaderships continually fail to highlight and ultimately address.
How can we expect people to listen and work towards a better future for them and their families when they see the government taking away the things that they need to get there? Deputy Leader of the Labour Party, Harriet Harmon, has been criticised for her remarks on BBC Newsnight programme on Tuesday night when she inferred that the riots could be blamed on the government's decision to take away the Education Maintenance Allowance. People are seeing so many opportunities being taken away and are left with a feeling of no hope. Again, do we want to confront this very difficult issue or simply criticise when people raise it?
Sky News spoke to a group of youths who claimed they stole ipads, blackberry tablets, games consoles and laptops; even stealing nappies for the own children. The youths have claimed that is it disillusionment that drove them to commit such criminal activities. They spoke that they do not believe they have a future in society. Before the riots who was standing up for them?
"We are not doing it for the fun of it, we are doing it for money to survive," he added.
It is easy for MP's to come out of the woodwork and show solidarity for their residents after the event but what was happening before that. Where were they when gangs were there but not in the media spotlight?
Speaking to people who are based in Richard Ottoway's Croydon South constituency, they have said that they never see him, that the MP is distanced from his community. Croydon South is a very safe Conservative seat and until election time there is no need for Mr Ottoway to be a presence. Of course the riots happened in West Croydon, not part of Mr Ottoway's constituency but it highlights the distance between government and society.
There can be no and is no excuse for the levels of violence that put people's lives in danger this week. It in inexcusable and the courts must come down on those who are found guilty. However, the government now has a responsibility to the law abiding citizens to make sure this never happens again. The government must accept there are bigger problems that need to be dealt with. The government must be more human in the way they cut services such as community centres. The government must listen. The ills in society can't be ignored; David Cameron must tackle them head on.