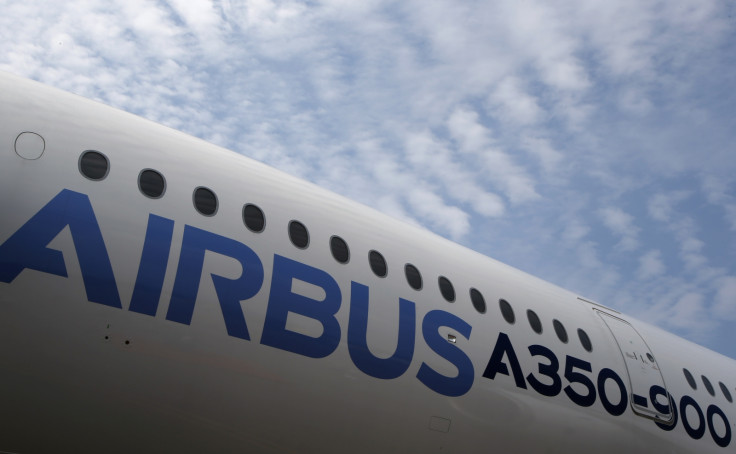 The UK's Serious Fraud Office (SFO) has launched a criminal investigation into Airbus Group, looking into allegations of fraud, bribery and corruption.
The SFO said it had originally opened the investigation in July and has asked anyone with relevant information to come forward.
"These allegations relate to irregularities concerning third party consultants," said the SFO said in a statement. However, a spokesperson said that additional details of the probe will not be made public until charges are brought or the investigation is dropped, AFP reports.
Airbus said that it was aware of the investigations being launched and that it was working with investigators. "Airbus Group has been informed by the SFO that it has opened a criminal investigation into allegations of fraud, bribery and corruption in the civil aviation business of Airbus Group relating to irregularities concerning third party consultants," the company said in a statement.
"Airbus continues to cooperate with the SFO, " the European plane manufacturer added. A company spokesman told AFP that the company was informed on Friday 5 August that the SFO had launched an investigation. "We ourselves detected this issue and self-disclosed it to the authorities."
"This is as an effort of our enhanced anti-corruption [policy]. Management has taken robust action and is determined to resolve this issue in cooperation with the authorities," company spokesman Jeremy Greaves said. Airbus had revealed in April that that it was in discussions with the SFO after having admitted it had failed to notify the authorities on the use of third-party agents in deals which it was asking for UK government to cover with financing guarantees.
On Sunday (7 August), The Financial Times said the UK's export credit agency and its counterparts in France and Germany had suspended financing following the disclosure by the company. At the end of July, the company said it had agreed to a deal with the UK export credit agency to resume financing by the end of the year.
A spokesman for UK Export Finance said: "UKEF continues to work closely with Airbus and French and German export credit agencies to understand the extent of the matter and to seek assurances about its current compliance practices in relation to overseas agents."
It added that it would closely follow other UK government agencies' investigations and "respond accordingly."
The Financial Times also noted that the launch of a formal criminal investigation is a severe blow to Airbus, which it says could last several years. It is also likely to be exploited by the company's main rival, Boeing, the newspaper also claimed in its report. In addition, France and Germany and possibly other countries could also launch their own inquiries into Airbus's use of agents.
Use of third-party agents
The use of third-party intermediaries has been the target of anti-bribery regulators while several companies have cut back on the use of agents to clinch orders. The US Foreign Corrupt Practices Act and the UK's Bribery Act require high levels of risk-based due diligence when intermediaries are used to carry out business on behalf of a company, the FT said.
Failure to do so will reportedly result in heavy penalties being imposed. The newspaper said that senior aerospace officials have however acknowledged that it is difficult in some countries to carry out business activities without these intermediaries.