UK Service Sector Adding Jobs at Record Pace as Economic Recovery Powers Forward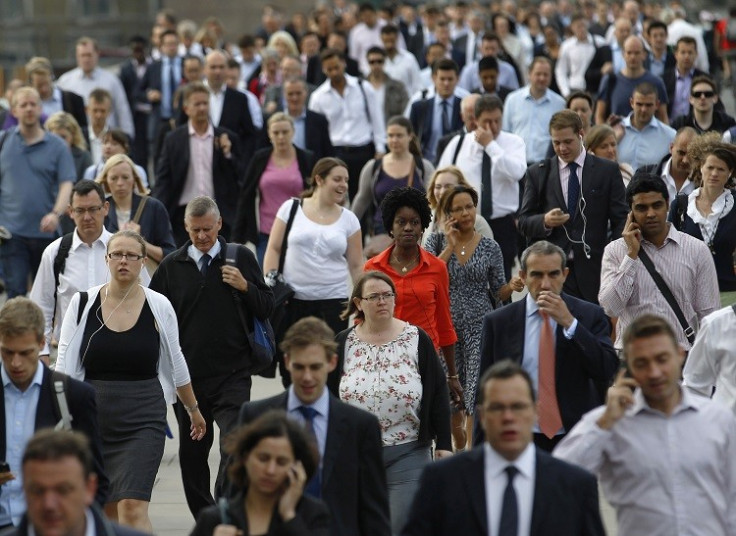 The three major sectors of the British economy are adding jobs at record rates amid the incipient recovery.
Data from the service sector, compiled from surveys of purchasing managers by researcher Markit, shows the pace of job creation among firms accelerating for an 18th consecutive month in June and reaching the fastest rate since the monthly report began in 1997.
It follows similar Markit reports for construction and manufacturing, where the pace of job creation hit a survey record high and a three year peak respectively during June.
Markit's headline purchasing managers index (PMI) reading for the UK service sector, which reflects broadly activity among businesses, came in at 57.7 in June, slightly lower than May's 58.6. But this is still well above the neutral 50 market, representing a rapid expansion in activity.
"Yet another strong services sector PMI number indicates the UK economy continued to boom in June," said Chris Williamson, chief economist at Markit.
"Alongside an ongoing surge in construction and the largest quarterly rise in manufacturing output for 20 years, the services PMI confirms that the economy is firing on all cylinders.
"We expect the economy to grow by 0.8% again in the second quarter, taking GDP to a new all-time high."
Williamson added that the expectations-beating economy and healing labour market makes it likelier that the Bank of England will lift interest rates before 2014 is out.
According to the Bank of England's own forecasts, the UK economy will grow by around 3% across the whole year, making it the fastest growing of any Western country.
A large part of this recovery is powered by the service sector, which accounts for around three quarters of UK GDP.
"A hiring spree among the UK's services firms arrived in response to the sharpest increase in new business in six months," said David Noble, chief executive at the Chartered Institute of Purchasing & Supply (CIPS), which helps Markit put together the PMI reports.
"With optimism increasing and momentum continuing to build, there is no evidence to suggest that the speed in the recovery is about to slow down anytime soon.
"But, the elevated levels of new work in June resulted in notable capacity constraints, which in turn, also caused an increase in backlog accumulation and a tightening labour market.
"Reflecting these shortages in staffing levels, wages increased during this month, pushing running costs up."
© Copyright IBTimes 2023. All rights reserved.