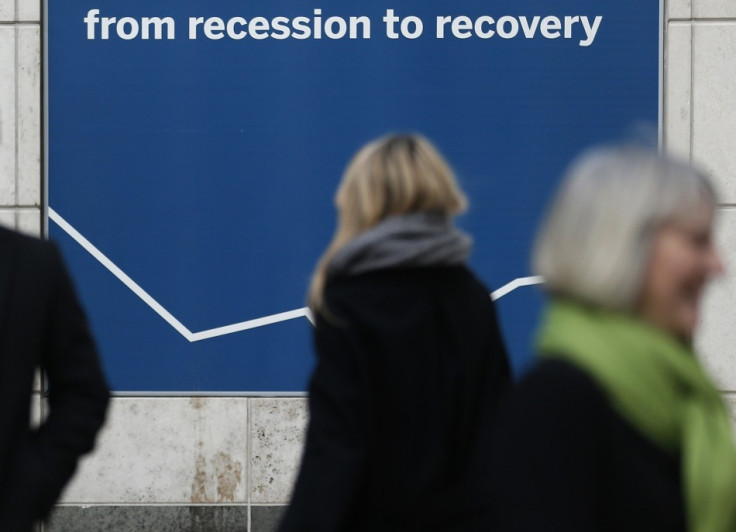 Another sharp rise in output from the UK's dominant service sector during September saw it to its best quarterly performance in over sixteen years during the third quarter, driven largely by financial firms making the most of mortgage market stimulus on offer from the government and Bank of England.
Markit's UK service sector purchasing managers index (PMI) reading stuck close to August's seven year high during September, coming in at a strong 60.3. August's reading was 60.5.
It is yet another sign in a plethora that the UK economy is finally recovering from the financial crisis, after the construction and manufacturing sectors also posted robust output growth during the third quarter.
"Growth is being led by financial services (linked in part to increased housing market activity) and the business sector," said Chris Williamson, chief economist at survey compilers Markit.
"Consumer-facing services continue to struggle, reflecting the ongoing squeeze on incomes due to weak pay growth and high inflation.
"There are encouraging signs that the strong pace of expansion will persist in the coming months: September saw one of the largest inflows of new business ever seen by the services survey, business confidence about the year ahead picked up again and other surveys have shown the mood among households to have also improved."
Michael Saunders, UK economist at Citi, was bullish about the country's growth prospects in light of the PMI data.
"Our forecast for UK GDP growth in 2014 is 3%, while the consensus is at 2.1%," he said.
"The strength of business surveys suggests there are sizeable upside risks to the consensus, and perhaps also to our forecasts as well."
Mortgage Market Stimulus
Chancellor George Osborne gave his backing to mortgage easing measures under the Help to Buy and Funding for Lending schemes, which have both contributed to the increased availability and affordability of home loans for consumers. As a result, bank mortgage approvals have lifted sharply.
Fitch, the credit ratings agency, has warned that the Help to Buy scheme will push up the profits of banks by making it easier for them to lend mortgages rather than result in the construction of more affordable homes, as Osborne intends, by growing demand in the housing market.
There is also a concern that the UK will slide back into its reliance on financial services as a big driver of Treasury revenue as it did before the crisis, when dubious accounting artificially bloated profit in the banking sector.
Part of Osborne's recovery plan for the UK is to rebalance the economy away from financial services and towards manufacturing and exports.