UK should have 2nd referendum on terms of EU exit says Health Secretary Jeremy Hunt
Health Secretary commented that Article 50 should not be invoked straight away.
Health Secretary Jeremy Hunt has called for a second referendum to be held on the terms of leaving the European Union if the UK can get a new deal to control its borders. He said the new Prime Minister should negotiate the new terms with Brussels and put them to the British people.
"We must not invoke Article 50 straight away because that puts a time limit of two years on negotiations after which we could be thrown out with no deal at all," he said.
Hunt, who is tipped to launch a bid for the party leadership, mooted the idea of a "Norway plus" arrangement outside the EU where the UK would have the current trade benefits of being a full EU member, but be able to negotiate new immigration rules.
"So before setting the clock ticking, we need to negotiate a deal and put it to the British people, either in a referendum or through the Conservative manifesto at a fresh General Election," he wrote in the Telegraph.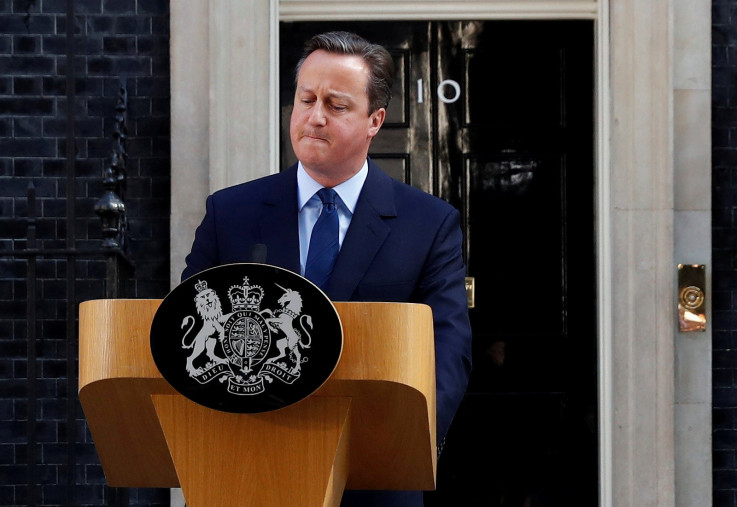 David Cameron will meet EU leaders for the first time since the referendum
Reuters
Prime minister David Cameron will attend a European Council meeting in Brussels on Tuesday (28 June) in the first meeting with European leaders since the Brexit vote.
German, French and Italian leaders said that there could be no "formal or informal" talks on a British exit at this stage with European diplomats saying Britain cannot access the EU's single market unless it accepts free movement.
Cameron is expected to urge European leaders to learn lessons from the referendum and to begin exit talks with the UK in "a constructive spirit", according to the FT.
"One of the things the civil service will need to look at is the level of pressure that may be exerted once there is a new leader in place," a British official told the paper, which reported how Cameron is setting up a unit to prepare for exit talks, led by his policy chief Oliver Letwin.