No UK town or city has an average broadband connection that reaches the government-imposed 'superfast' speed barrier of 24Mbps, with the UK average clocking in at 14.5Mbps.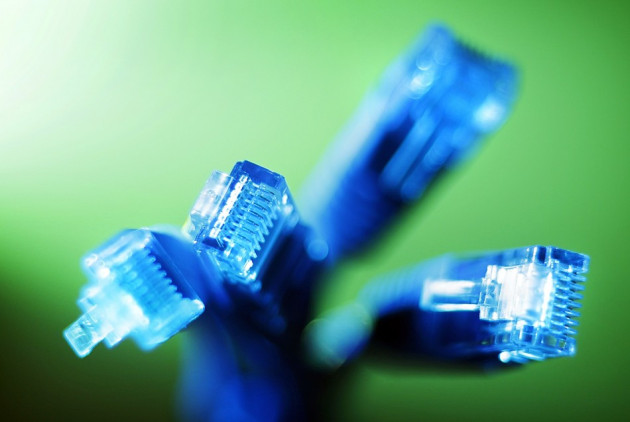 Speed test data collected from 1.4 million connections by price comparison website uSwitch revealed the town of Telford in Shropshire has the fastest average broadband connection at 23Mbps, but that isn't even enough to be called superfast under the government's target.
London's average download speed of 17Mbps made it the 26th-slowest of 50 towns and cities recorded.
Shockingly, the test found almost a fifth of broadband users in London are getting download speeds of less than 3Mbps, a speed at which uSwitch claims it would take six hours to download an HD film.
Regional problems
A quarter of British broadband users have download speeds of less than 3Mbps, with Hull suffering the most - the city has the slowest average speed of any town or city, at 10.5Mbps. More than a third (35%) of broadband users in Norwich, Huddersfield and York were also unable to reach download speeds of 3Mbps.
The government announced plans in 2011 to bring superfast broadband of at least 24Mbps to 90% of premises in the UK's 44 local authorities by 2015.
Orchestrated by the Department for Culture, Media and Sport, the rollout of faster broadband was slammed by the National Audit Office in July this year, revealing the £530 million project is running 22 months late.
Leeds saw the biggest gains in average download speeds from 2012 to 2013, posting an 87% speed increase from 9.88Mbps to 18.5Mbps.
Belfast was the only capital city to achieve an average speed of more than 20Mbps, outpacing London, Cardiff and Edinburgh.
Government's 'blinkered focus'
Marie-Louise Abretti, telecoms expert at uSwitch, said: "Urban speeds in the UK are around three times faster than rural speeds, but even download speeds in Britain's 50 biggest cities still aren't superfast.
"The government's blinkered focus on bringing superfast connections to 95% of Britain by 2017 is all very well but, if they pull it off, it's only half the battle won. If people don't actually use superfast broadband because it's too expensive, or they don't know how they can get it, then what's the point? Uptake will be heavily dependent on both price and awareness."