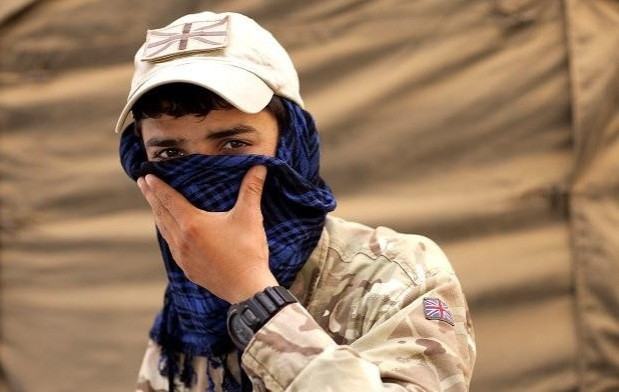 Afghan interpreters who risked their lives helping British troops will be allowed to move to the UK - but some may be refused entry.
It is feared some interpreters will be banned from receiving a visa to come to Britain, under government plans due out at the end of this month.
The restrictions, due to be published by the National Security Council, could include a cap of around 600 visas for interpreters who worked in the war zone. Also, some roles relating to interpretation work may not be covered under the Downing Street scheme.
Those interpreters who are allowed entry will get a five-year visa, after which time it will be possible to apply for indefinite leave to remain in the UK.
However, under the draft proposals, the Border agency will decide how many family members each interpreter may bring to Britain.
'Settlement scheme the right policy'
Labour shadow home office secretary Yvette Cooper said: "We will scrutinise the scheme carefully, as the details don't appear to be worked through.
"A settlement scheme is the right policy for people who have risked their lives to help our troops in Afghanistan.
"It was not right for the Government to leave interpreters and their families to face threats from the Taliban when we leave.
"But we welcome this U-turn, albeit after ministers had said the opposite over many weeks and months."
Interpreters who aid British forces in work to help rebuild Afghanistan after years of fighting face regular death threats from the Taliban.
The interpreters face being kidnapped and murdered by the insurgent fighters, who then exchange the victim's body for money from the bereaved family.
'We should not turn our backs'
A Downing Street spokesman told IBTimes UK that prime minister David Cameron does not oppose giving interpreters the right to settle in the UK
"The PM has always been very clear we should not turn our backs on these interpreters who have trod the same path as our soldiers.
"He thinks they should be given the choice to stay in their country and rebuild or make a fresh start in the UK."
Getting the right to live in Britain is fair exchange for the Afghans' service, an interpreter known as Abdul told the BBC.
He said: "It means a lot to me, to my family and to all those interpreters who have served the British government in Afghanistan.
"We risked everything to do this job and we are glad that the British government has recognised our service and the sacrifices we made for them."